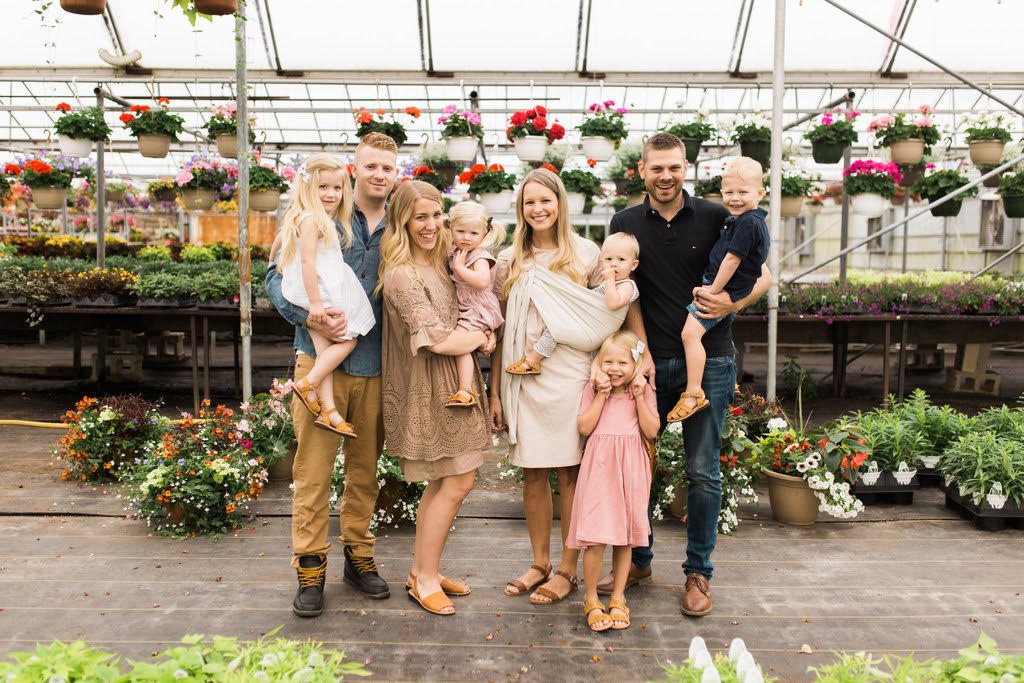 Business Giving Back: Adelisa & Co.
I'm so thrilled to be sharing our first interview following Bumbelou's pilot post in the series we are calling Business Giving Back where we highlight and interview companies who are using their talents, running incredible companies, and creating social good in the world. It is at the core of my beliefs that we can all find ways to be a bright spot and lift up others. 
Today we share the story of Adelisa and Co. If you haven't already seen their adorable (taking the shop small world by storm) leather shoes for both little and mama or macrame hammocks yet you are in for a huge treat! Allison & Rachel are making an impact through ethical handmade production in Nicaragua and creating lasting change for those families. 
- Jenna
When + how + why did your business begin?
The idea for our business was first formed while Rachel and her family were down visiting us in Nicaragua. One of our favourite things to do when she visited was explore the local artisan's market together. Every time we went, it was impressed on us how artistic and talented the people are here. Rachel is definitely the natural entrepreneur of the two of us and she envisioned right away a shop that could connect others with this talent.
The more we hashed out the idea the more excited we got. We saw so much potential and knew that teaming up together with these talented artisans, using high quality materials and creating designs we knew other moms like us would love, could create something amazing and unique.
Did you always know that giving back was going to be part of the mission of your business?
Giving back to the beautiful country our products come from has always been a goal that is the heart and center of our business. Nicaragua is the second poorest country in the western hemisphere. As moms, Rachel and I both loved the thought that together with the help of mothers around the world who support our shop, we could help young families in need.
Who works with and/or for you?
Another goal that we have had since the beginning is working directly with our artisans to produce our products. Making sure they were paid fairly for their work and being able to work with them one on one to create unique designs and quality products was important to us. Our shop started with one young cobbler and a family that had been making hammocks for over 65 years. Since then, our team has grown to include so many other talented individuals that we are proud to partner with.
In what ways has giving back impacted you, both personally and as a business owner?
I think giving back has impacted us in a number of ways both personally and as business owners. Running a business is not easy and there's a lot of challenging things behind the scenes that people don't see. I think a lot of the issues, complications and even exhaustion we've faced while growing this business would have caused us to question whether we should keep going under different circumstances.
For us, helping families in need through our donations and seeing the change in our artisan's lives refreshes and challenges us to keep going and pushing ourselves. It's truly been an amazing experience for us to see how the lives of so many families have been positively impacted along the way. Knowing that this little business is for a greater cause and knowing that it affects so many families apart from ours has given us a different perspective of why we do what we do.
Do you have a personal mantra/quote/affirmation/motto that you use to help guide you in your daily life and decision making?
After living in Nicaragua for over 8 years, and seeing all the needs here it can feel overwhelming at times. Even deciding where donations should go feels like a huge responsibility when there is so much we could do. Sometimes, it feels like we're not even doing that much in the grand scheme of things. When I'm feeling that way, I often think of a quote I heard once that said, "you can't change the world, but you can change one person's world." We try to always remember that making a positive impact in even one person's life is always worth the work we do.
Allison & Rachel, Xx
Shop: Adelisa & Co.
Facebook
Instagram