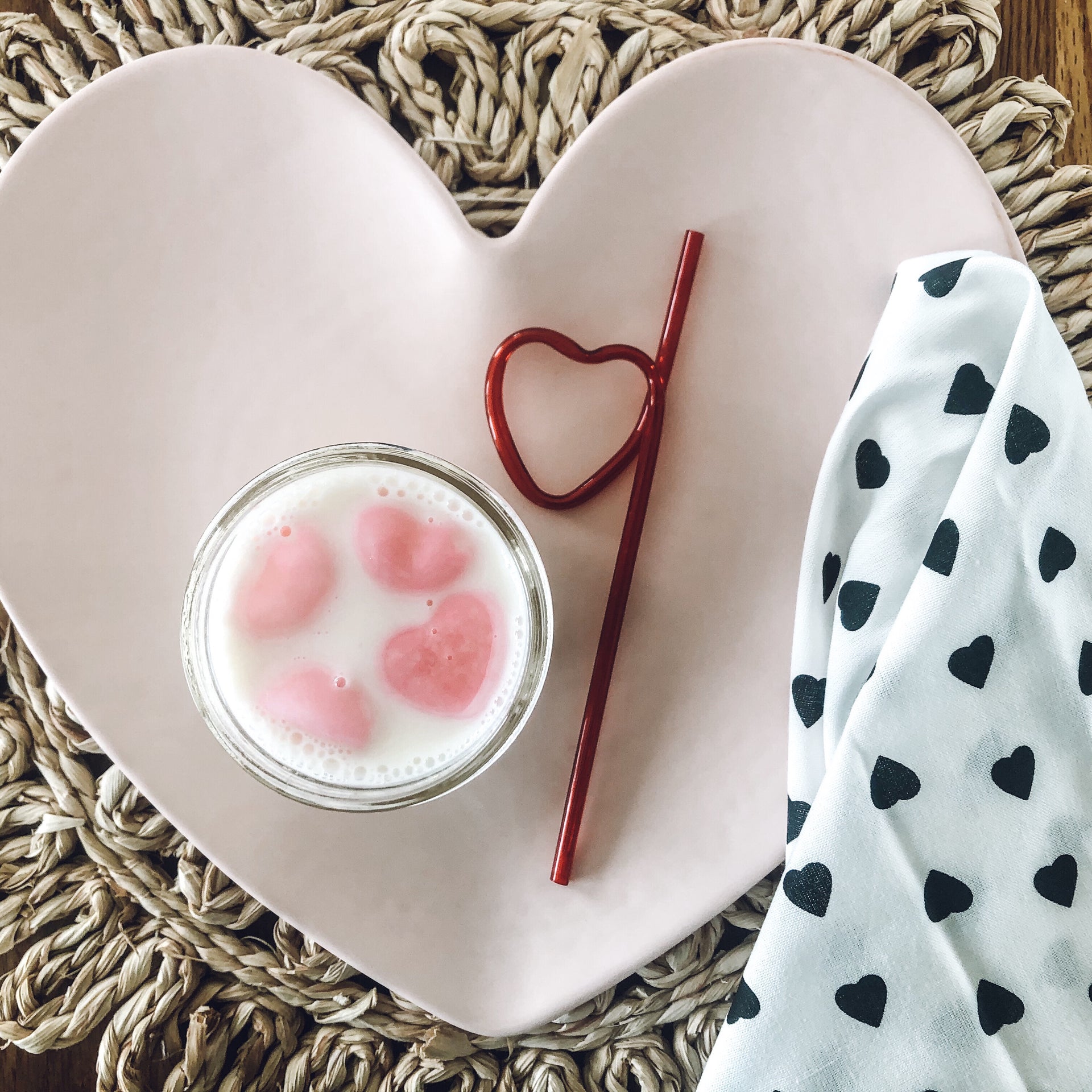 All the Heart Ice For You
See what I did there...heart ice/heart eyes? No? Ok, well I couldn't think of a creative name for this! We're not big milk drinkers over here, but my kids always ask to buy strawberry milk at the grocery store. I decided to be a "fun mom" this time and buy a small jug. I knew they'd chug it down so fast so I poured it into little heart molds and froze them into ice cubes instead! Then I popped them into a glass of regular milk, added a cute straw, and viola! This way they can enjoy the treat a little longer, and it makes things festive for February!
I found the heart mold at the dollar store with the baking stuff, and picked up the heart straws at Hobby Lobby. They are actually Alma's valentines for preschool but we had a few extras, win! While Alma was delighted by this "treat", I couldn't help but think of other combos that would be just as fun, like popping a few into hot cocoa, making some pink lemonade hearts to go with regular lemonade, or add some to top off our smoothies. 
I'm so excited for this (short) month and finding little ways to love on my kids all month long! Happy February, friends!
xo,
Amy