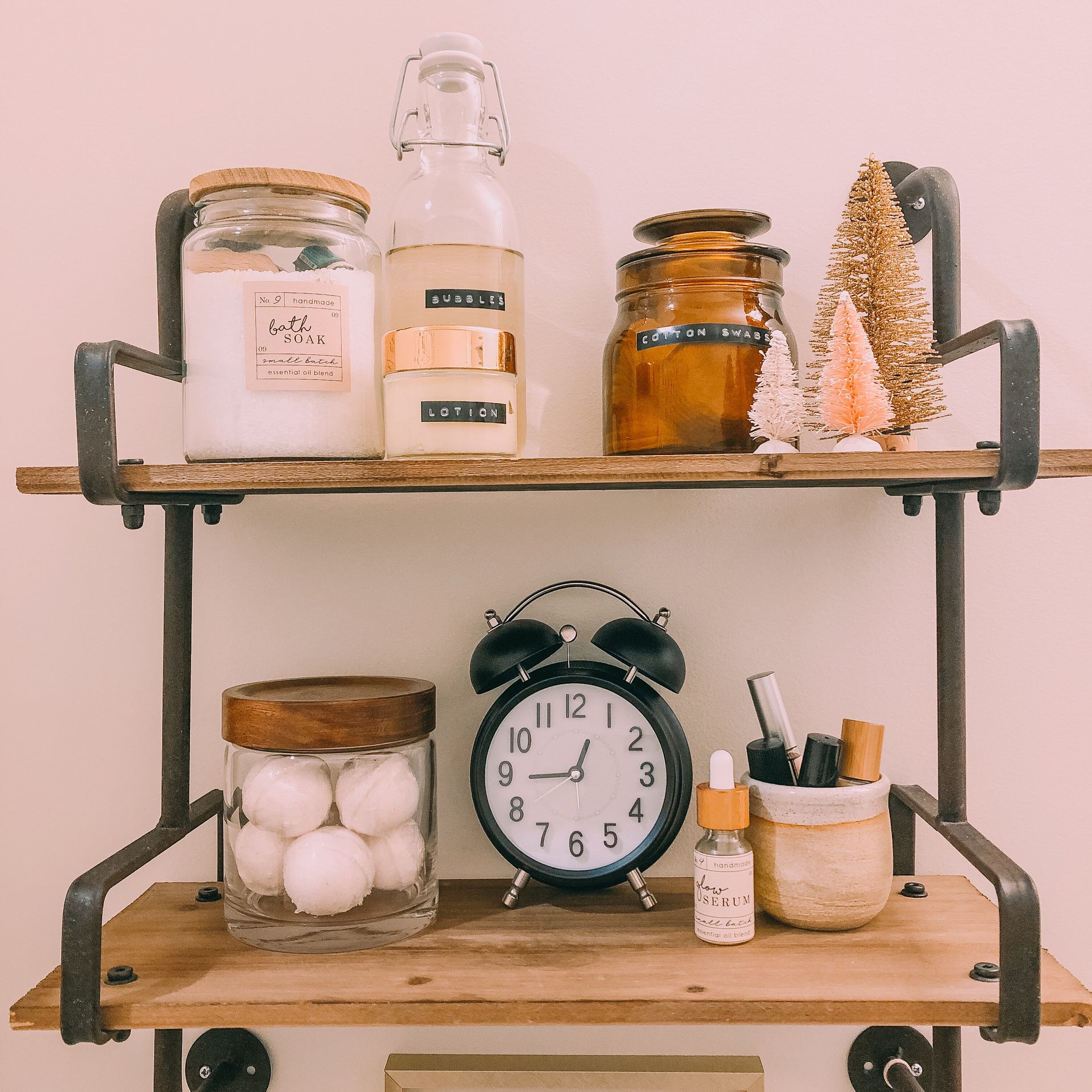 Setting Intentions for the New Year: Creating a Self Care Station
Hello! Can you believe January is almost over? It always puzzles me how some months can drag on and on, and others just fly by! I've been enjoying this month, focusing on being intentional with all things. I definitely have room to improve, but shifting my mindset daily (heck, even sometimes multiple times per day!) has been rewarding. To recap, this month I've been focusing on my Daily 4, gathering inspiration, and my mantra. To bring this month of Intentions to a close, I encourage you to establish a Self Care Station. 
My kids all back to In-Person school this month, which is great. But it also means my days are full of packing lunches, prepping meals, driving kids to and from multiple schools with three different drop off and pick up times, evening activities, etc, etc. I need to be intentional now more than ever, and make sure I'm setting aside some time for myself daily to rest and recharge. One way I'm making sure that happens is by creating a Self Care Station.
There are many possibilities for such a station, this month for me it means having a few shelves in my bathroom dedicated to a nice long soak in the tub. I gathered up bubble bath, bath salts, bath bombs, homemade lotion, and some of my favorite essential oils and put them all in pretty, easy to access containers. Not only is the shelf pretty to look at when I'm in the bathroom, but everything I need for a bath is right there for me, drawing me in. 
Maybe baths aren't your thing, and that's ok! Perhaps you make a coffee or tea station with some specialty coffee/tea and a beautiful new mug. Get yourself a pretty jar for your sugar, and treat yourself to a yummy new creamer. Perhaps you gather up your stack of books you've been wanting to read, place them in a basket by your bed. Invest in a reading or bedside lamp, and climb in to bed early tonight. Maybe you empty out your bedside drawer, and replace all the junk with a beautiful new journal and a set of pens. Whatever it is that refuels you, do that. 
I hope this series of posts this month have left you feeling inspired, refreshed, and recharged. It's easy to push our intentions aside as we get busy with every day life, but the great thing is, you can reset at any time. You can change or implement these practices at any time to suit your needs! Remember, we can't fill from an empty cup...so take care of yourself friends!
xo,
Amy