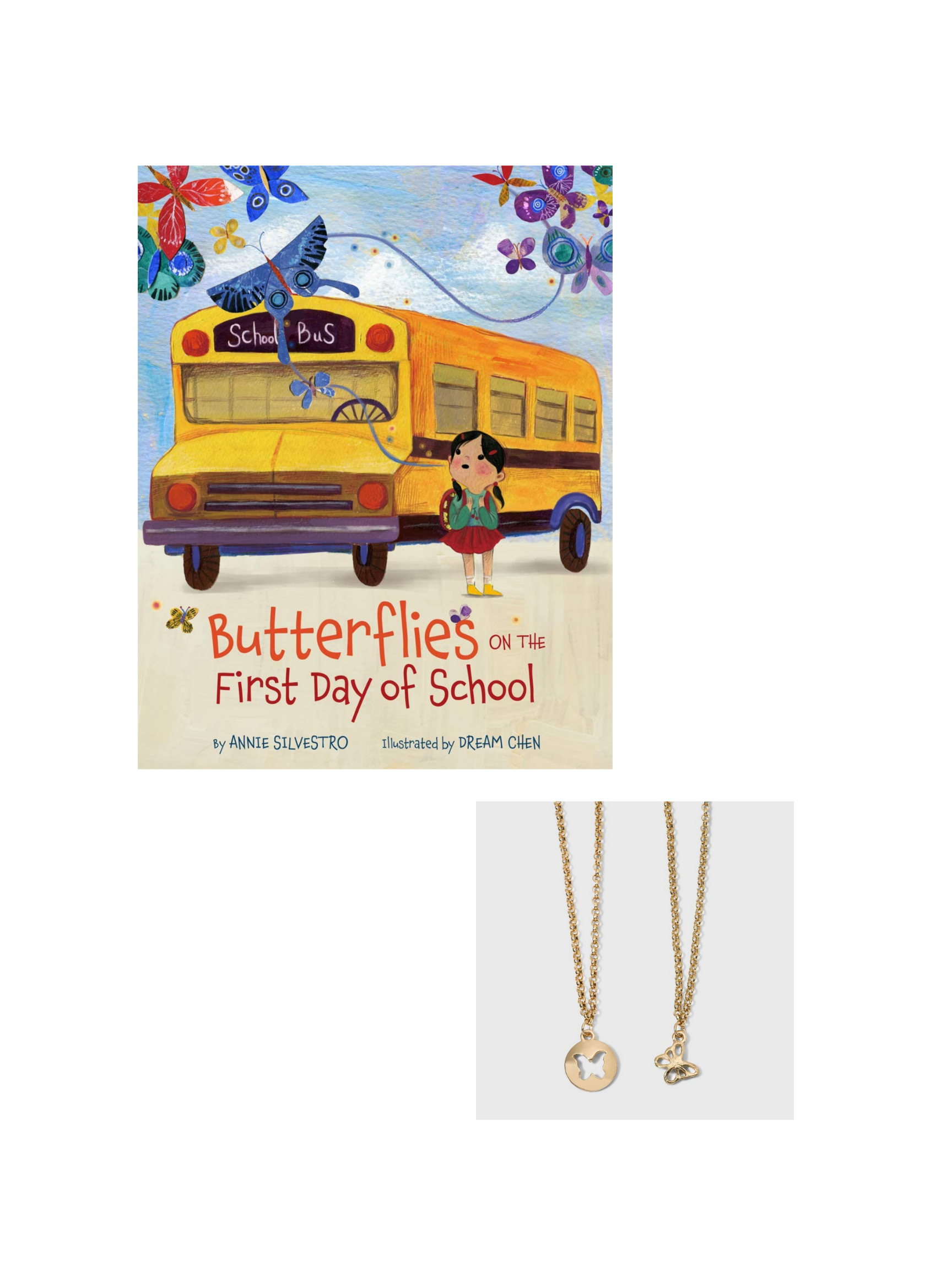 Butterflies
Tomorrow I send my last baby off to kindergarten. While I've been anticipating this day when all my kids are in school full time, my heart isn't ready. I thought I was ok, and then I wasn't. The silver lining is that my daughter is ready and excited. Even so, I wanted to find a special gift for her to capture this moment in time. I saw this sweet book a few days ago, and while it caught my eye, I decided at the time that we have more than enough books and surely I didn't need one more. But then I was at Target and stumbled upon this necklace set, and I instantly thought of the book and knew this would be my special gift to my girl, on the night before kindergarten.
It's all so symbolic, isn't it? I am the circle, and from me my little butterfly is about to emerge, spread her wings and fly. The story is about a little girl who has butterflies in her tummy about her first day of kindergarten, but slowly she releases them as she tries new things and gains confidence.
Just pass the tissues now please…letting go is so hard. But I'm excited to watch her soar. 


xo,
Amy