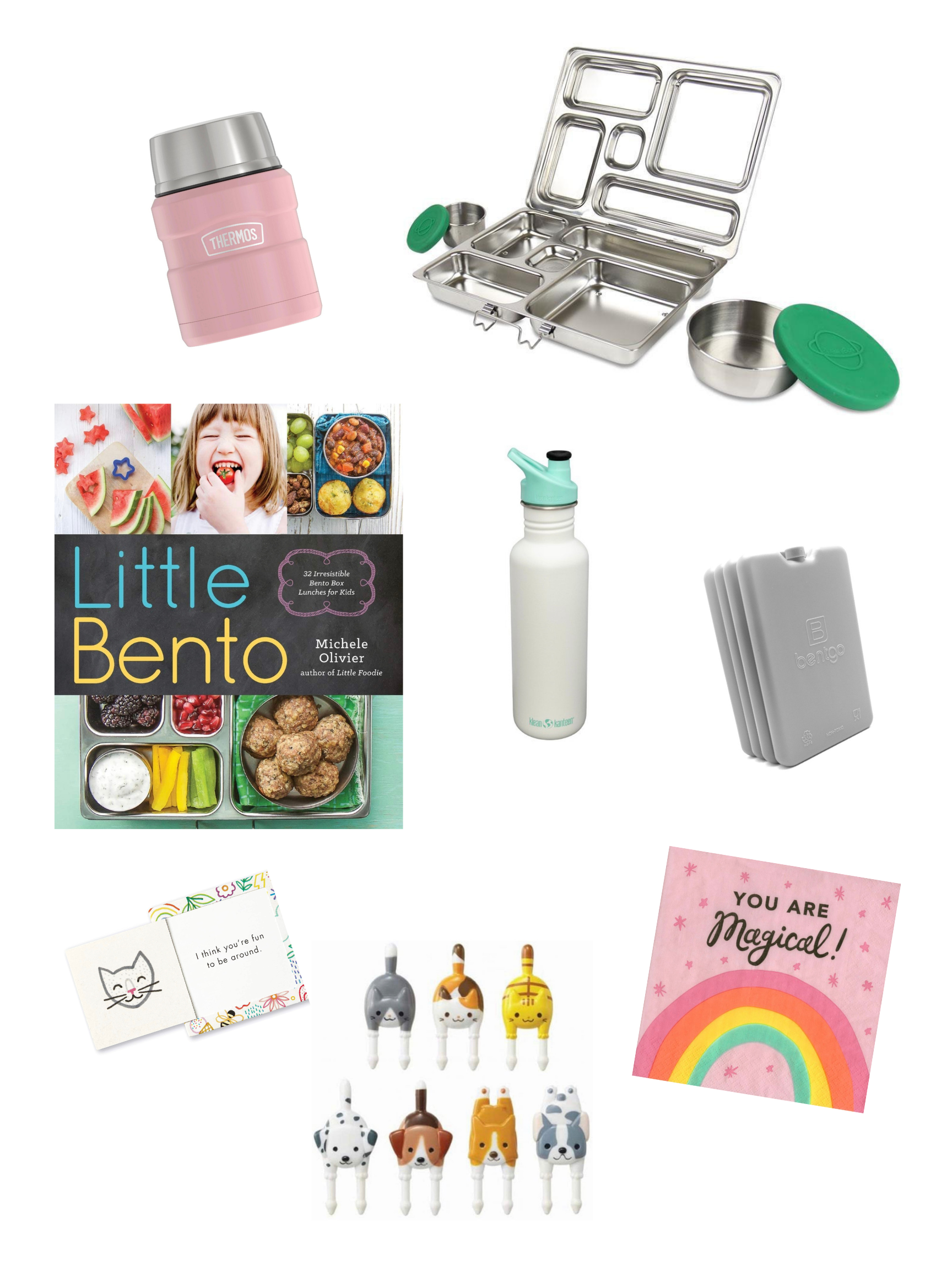 Favorite Lunch Box Basics
Here's an interesting fact about me: I've been packing school lunches daily since 2014. It's really not something to brag about, but it is what it is. When I sent my first little one off to kindergarten, she was anxious about many, many things. She had a lot of anxiety about school lunch….how to approach the line, ask for the items she wanted, decline the ones she didn't, remembering her lunch code to pay for her meal, carrying it to the table, where to sit…you get the idea. As her mama, those worries weren't worth it to me. So she brought lunch from home every single day, and eighty years later, it's still what she prefers! One of my boys will occasionally chose to eat his lunch at school, but most times they don't care for what's being served, so they bring lunch from home too. Now I'm gearing up to send my 4th and final little one to school, and we're just going to throw her on the lunch from home wagon to make it easier all around. I mean, what's one more when I'm already packing three?! 


I spent some time last week taking inventory of our lunch supplies, making sure we're ready to roll next week. A few things needed replacing, and I ordered those and have our lunch cabinet all freshened and ready for a new year ahead. It makes the daily task more enjoyable for me, and hopefully the extra added touches bring a smile to my kids' faces when they are away from home.
Here's a look at our tried and true staples for packing fun, easy to throw together lunches on the
Our number one must have is a quality bento style lunch box. We've tried a few other brands, but have found them to be a little too small for my kids' hungry tummies. A friend recommended Planet Box to us, and while pricey, they have been our best investment. My oldest chooses to no longer use hers for middle school (which I get) but it's still in such great shape that it's being passed down to the youngest. Our outer cases need replacing every couple of years, but I would say that's true for most lunch boxes. 


I like these ice packs the best, and they stay cold the longest. Bonus, they don't pop a whole and leave a gooey mess behind. 


We have been fans of Kleen Kanteen water bottles for as long as I can remember. I like that they are stainless steel and easy to clean with only two pieces. 
As you can imagine would happen after packing so many lunches, I fall into a rut from time to time. I like to riffle through an idea book every so often to get inspiration and new good ideas. My library has a few that I like to check out too!
Food picks are not necessary, but a fun little added touch. My kids like to use them to eat cut up pieces of fruit, and I also use them to hold sandwich wraps together. 
My lunches definitely aren't Pinterest worthy, but I like to think I make up for that by adding in a cute napkin, and sometimes a little note of encouragement. I collect napkins whenever I find them, mostly holiday themed from the Target dollar spot, Marshall's and the like. Party aisle are a good place to look too.
And last but not least, this cute little thermos. Now, this doesn't fit in our Planet Box, so I use a separate bag for it. But sometimes it's nice to send soup, or leftovers that need to stay warm. I'd say we use our once a week or so. I warm it up first by filling it with boiling water, screwing on the cap, and then letting it sit for about 5 minutes. Then I dump out the hot water and immediately fill it with the warmed up soup/leftovers. My one tip for the thermos is to have your little one practice opening it at home first. The vacuum seal can make it a little trickier to open. Remind your kids to that the lunch aides are there to help, and to not be afraid to ask if help is needed!
I think I've got all our basics covered! Are you team School Lunch or Lunch From Home? 


xo,
Amy