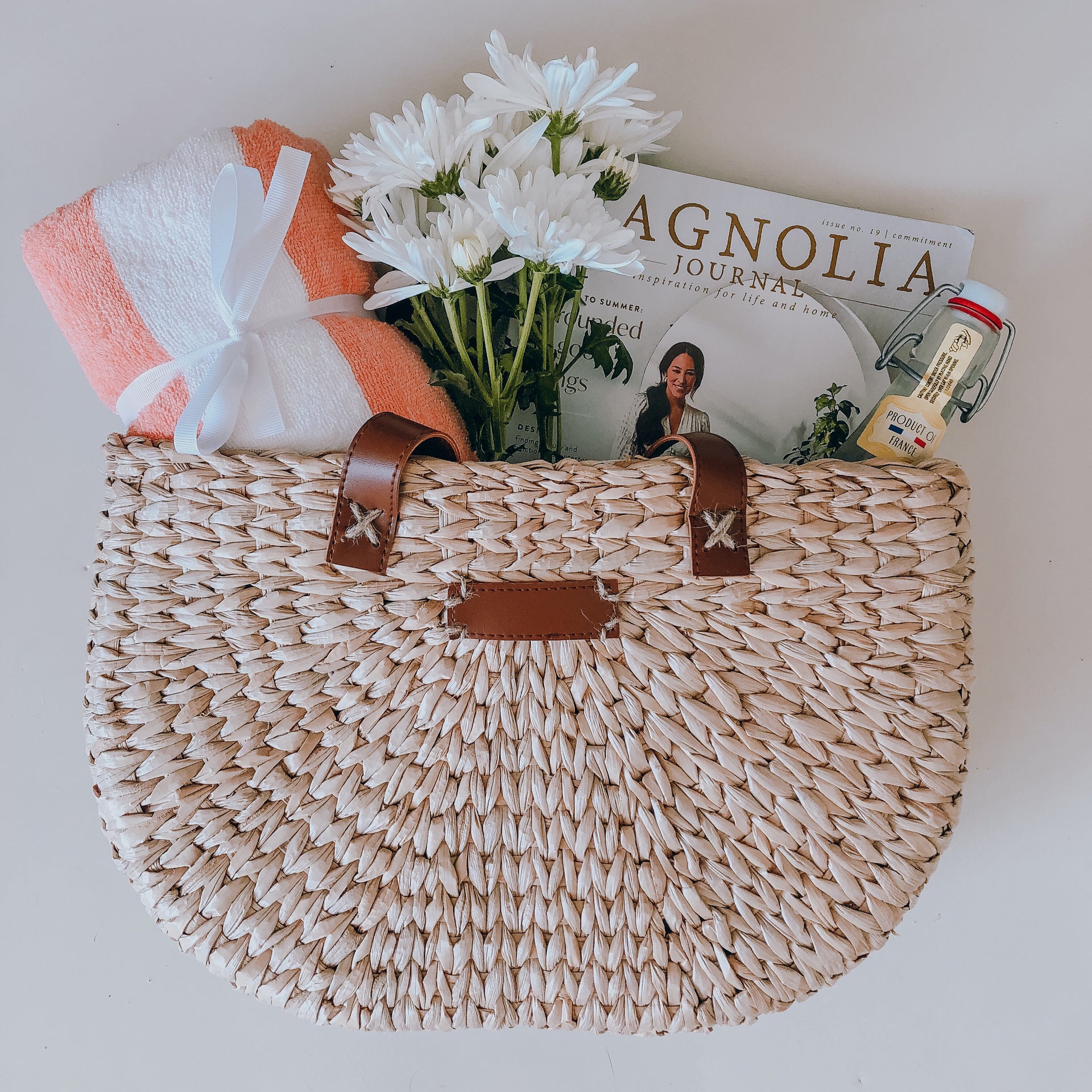 End Of Year Teacher Gift
If you have school aged children, you know that May gets really busy, real quick! I am so, so grateful for the school year that we've had, because for awhile there we weren't sure if we would even be able to have one! While it's definitely been a roller coaster of a year, we're happy to be ending on a high note. Our teachers are nothing short of amazing, and are finding creative ways to still carry out important, end of the year celebrations. 


My preschooler "graduates" at the end of this week, and my big kids wrap things up next week! I have lots of teachers to thank, so I've been working on putting together our end of the year gifts. Keeping it simple, but thoughtful, is the way I like to do it! And I do the same for all our teachers, except I'll switch it up a bit for our male teachers. Here's a look at what I put together this year. I love it so much, I want to keep it for myself!
I found this adorable bag at Joann Fabrics, Ann's thought it could be a cute summer purse or a small beach bag! It's the perfect size to hold just the essentials. Next I grabbed these towels from Target. I love the color, and every teacher/mom deserves their own sophisticated beach towel (am I right?!). Something to read is always a safe bet, so I added in one of my favorite magazines that I think would interest most. You could also add in a fun summer novel (I noticed so many cute titles at Target!)  I found this cute bottle of lemonade at Aldi, which I envisioned joying while reading, on your cute towel and the beach or pool! I popped in a few flowers just because, and then we'll top it all off with a handwritten card. You could also add in a gift card if you'd like. 


And viola! A sweet, personalized thank you! Summer is so close, are you ready?!
xo,
Amy