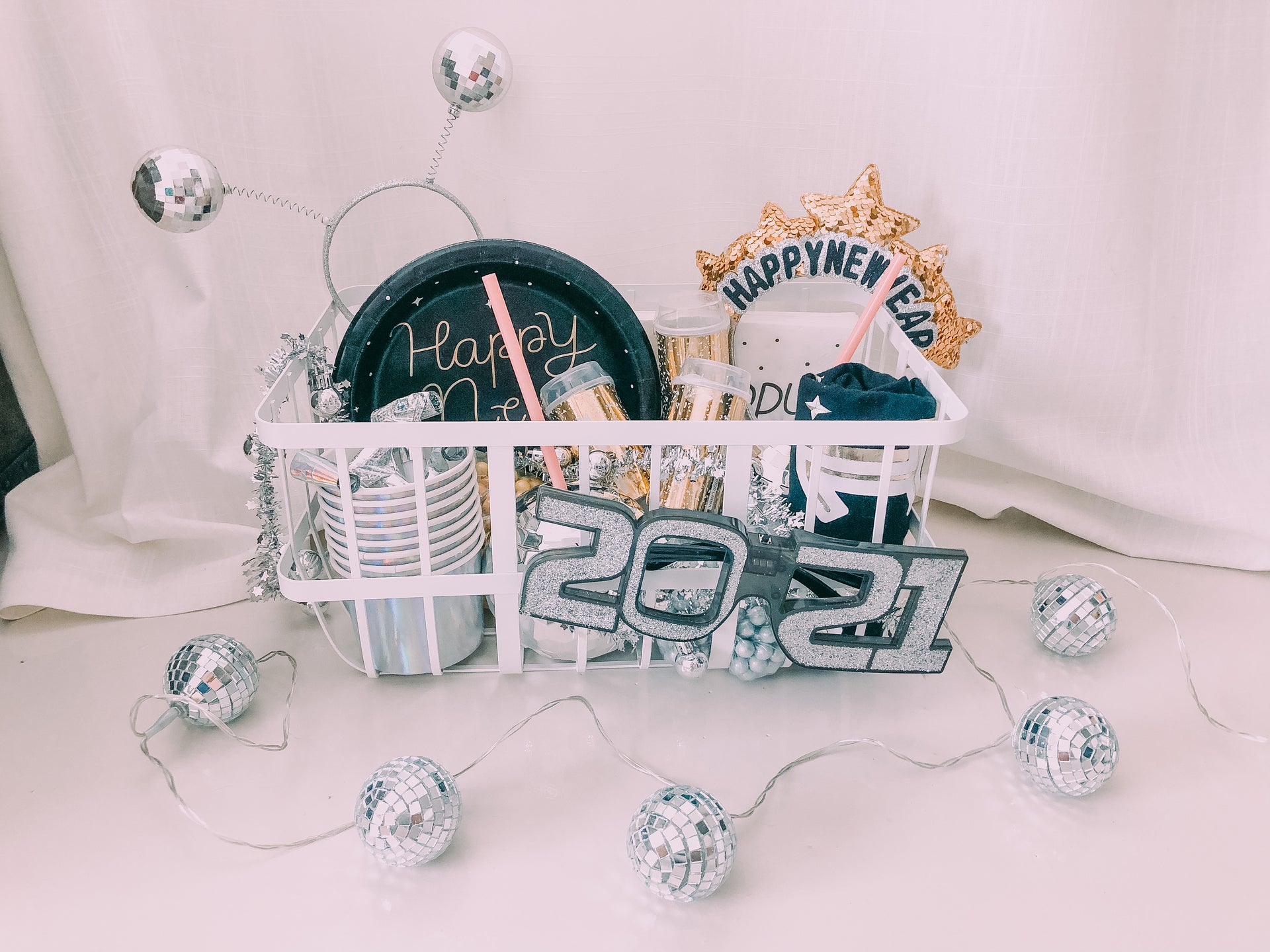 Happy New Year!
Hi friends! I hope your Christmas was magical! I can't believe we're nearing the end of 2020, but I can honestly say I've never been more glad to see a year go. I'm also really looking forward to what 2021 brings. It has to be better. I mean, it has too, right?!? 

2020 actually brought a lot of things that I'm truly grateful for, like a slower pace to life and time together as a family. If there ever was a silver lining, that has to be it, I'm sure of it. 


Every year after Christmas, we talk about how we wish we would have planned a getaway. Most times it's an afterthought, sometimes we think of it a few weeks before but we've never acted on it. I think this year more than ever, we felt the pull to change our scenery for a few days. Most cabin rentals we found were already claimed, but we did find one waaayy up near the  Canada border! A five hour drive north, and that's where you'll find us ringing in the new year!
We never have big plans for NYE, and that is just the way I like it. Since we're up north this year, we might get fancy and try to have a little bonfire. I'm certain we won't make it to midnight, but I did pack a few treats to make the night feel special, and really, that's all we need. 


I bought the kids some festive shirts, headbands, noise makers, and some decorations to make a little photo backdrop. One thing I'm super excited about is making our first ever time capsule! I was planning to make one as 2020 was such a big year. We built a new home, moved out of the only house we've ever known as a family, and had massive life style changes brought on by the pandemic. The Magical Playbook released their January playbook and it was a match made in Heaven. I'm exited to capture this year through my kids' eyes, and record our memories as a family. We're marking our capsule as "Do Not Oepn until 2030", which is crazy to think about how old my kids will be when that day comes!
How do you plan to celebrate NYE this year? Are you a go out and party kind of family or do you like a quiet night in?
If you'd like some creative ideas for commemorating the year, I strongly encourage you to check out The Magic Playbook, found
here
. 
Cheers to 2021!
xo,
Amy