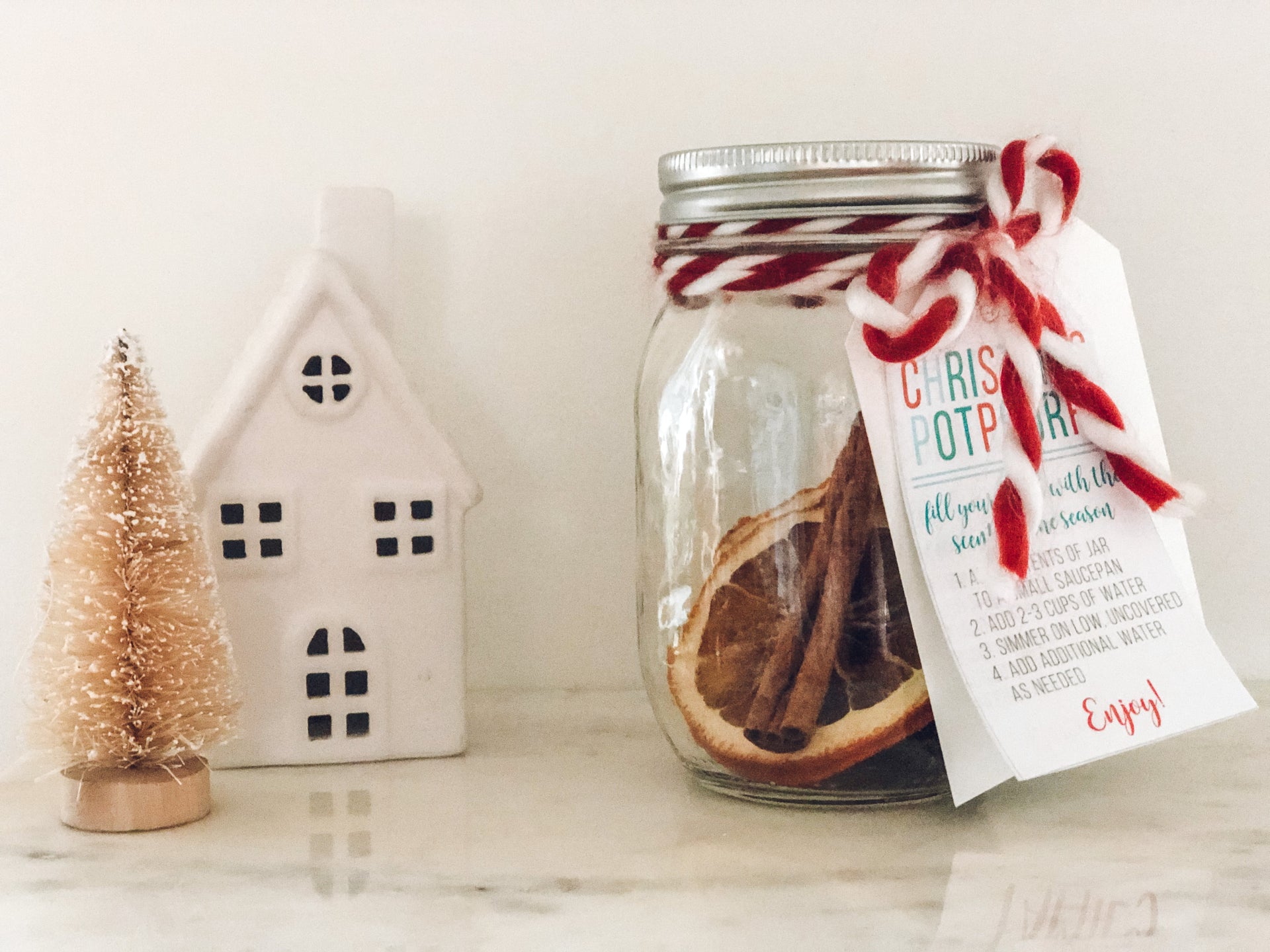 Christmas Potpourri
Hi friends! How are you? It's Christmas week! That can bring many feels...calm, excitement, peace, but also worry, stress, a never ending to do list...you know the drill. This year has been challenging in so many ways, but I've also found a lot of blessings that I maybe wouldn't have otherwise. This year I'm feeling extra grateful for the people around us, the ones who have held us up and kept us going. The ones who dropped off goodies at my doorstep when I was having a challenging day doing school with my kids, the ones who have texted to check in on us, the ones who invited us over to use their pool when our summer entertainment was limited...you get the idea. I'm a gift giver by nature. That's not everyone's cup of tea and that's ok. But I'm always looking for ways to express my gratitude and lift others up, and this Christmas is no different.
I made these little Christmas Potpourri jars to deliver to our neighbors, just to express our gratitude for the community that we have here. The supplies stretched to 13 jars, so I'm giving them to a few friends too! 
Now, I do not want to add another "to do" to your plate this week. But if you're looking for a quick, simple, inexpensive gift idea to cross those last handful of people off your list, I got you. 


Supplies needed:
-Oranges (cuties fit best in a ball jar, FYI.) I made these dried orange slices earlier in the season and never got around to stringing them for decoration, so I used those!
-Cinnamon sticks
-fresh cranberries 
-whole cloves 
-jars, bags, small boxes, Tupperware container (anything to put the supplies in, use what you have first!)
-printable tag (if you do a google image search for "Christmas Potpourri" you will find endless options.) 
-yarn or string
Assemble together and check those last gifts off your list! And be sure to keep one for yourself!
Happy Holidays friends! Wishing you happiness and peace this week, and reminding you that what you do is enough. Please be gentle and kind to yourselves this week, and focus on the moments, not the things! 


xo,
Amy