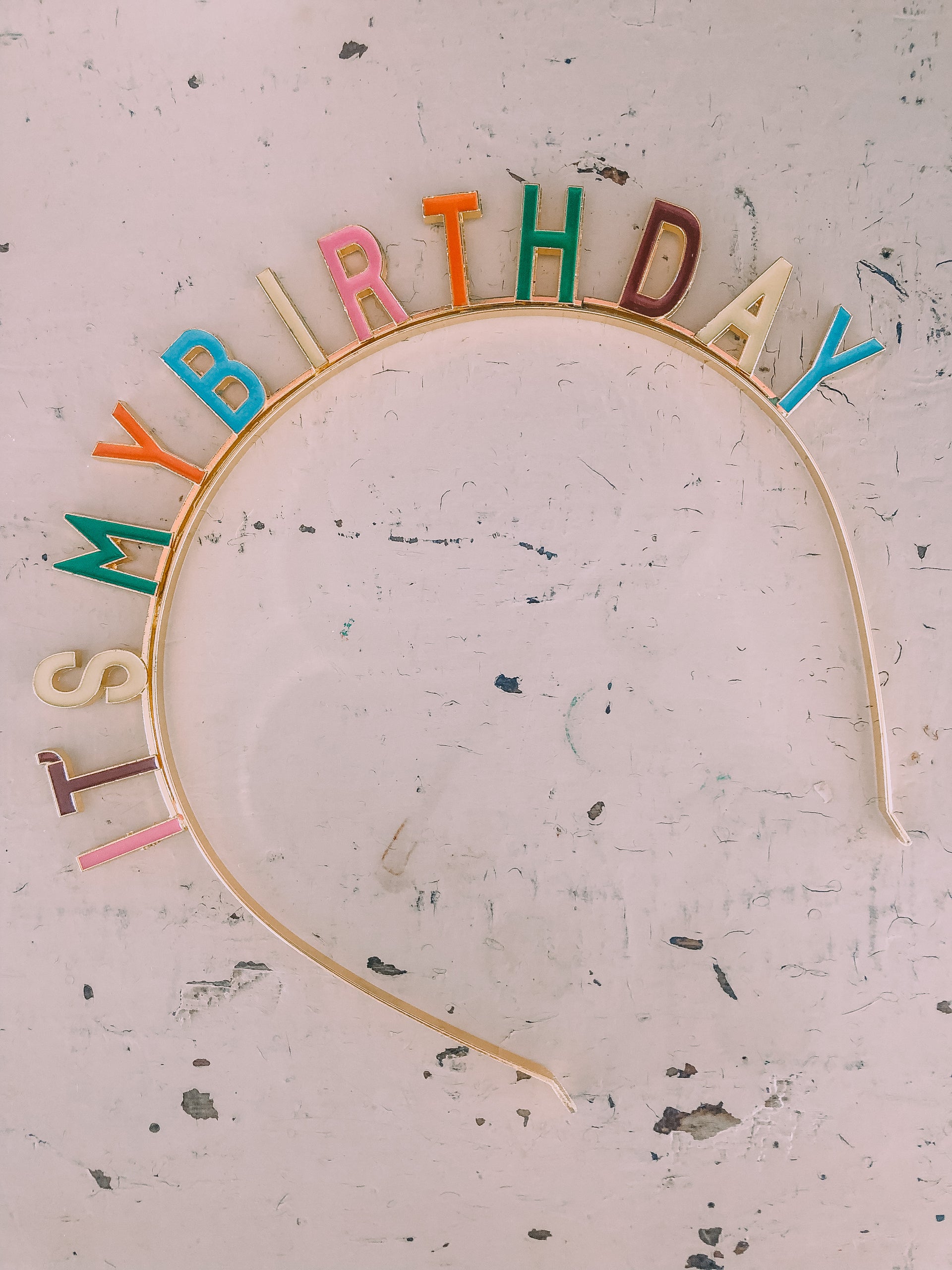 Low Fuss Birthday Parties
I used to put so much pressure on myself for celebrating my kids birthdays. I held myself to the "Pinterest Mom" expectation…going all out, and stressing myself out in the process. A long guest list, full out decorations, buying/prepping/cooking/serving a full meal, planing games and activities, and topping it all off with a homemade cake. Why? I guess because I thought that was what I was supposed to do. Everybody was doing it, so I needed to do it too…except I didn't. 


That last sentence was a game changer for me. Parties should be about celebrating the day my babies were born, not wowing my family and friends or documenting it all for the Gram. My kids don't care what food I serve, where their cake came from, or how many balloons I buy. They just want to have fun and feel special. And I can do that in a much simpler way than I'd been doing.
Now I keep my focus on a much simpler scale. I pick one area to decorate, like the buffet in the dining room (instead of my entire main floor), and decorate with these simple things: balloons, cake, framed photos of my child, and maybe a letter board. I've learned that when you consolidate it to one small area, simple decor makes a much bigger statement than spreading it throughout the house. 


We also chose to have our parties midday, between lunch and dinner, and serve light snacks and drinks (and cake of course!) instead of a full meal.
We keep the guest list light, just immediate family or a few friends, but not both. My kids can choose between a family party or a friend party. This was hard one for me to swallow, but it just makes sense to us for so many reasons to only have one party. Friends don't seem to mind if there isn't a party, and family can stop by anytime to give a birthday hug. 
I keep the party short, like 2 hours. It's plenty of time for playing or a simple activity/game, opening presents and having cake. There isn't time for guests to be bored and I feel the need to entertain them (more than I already have!).
And lastly, I buy the cake at Target. For many years I fussed with making them myself, but there were two problems. 1) I'm not good at it, and 2) they always turned out ridiculous looking, and I would be upset with myself. For a little while I went to the local bakery and ordered those over the top fancy cakes, but now I've simplified even more and buy a plain $10 cake from Target and add my own decorations on top. My kids care way more about simply having a cake, than having a stressed out mom trying to make things perfect. 

That's it friends. My solution to having a fuss free birthday party. The only one holding you to high expectations is yourself, so consider this your permission to dial it back. I hope that you will find it just as meaningful and special, with my time to focus on your kids…which is what it's all about anyway!
xo,
Amy