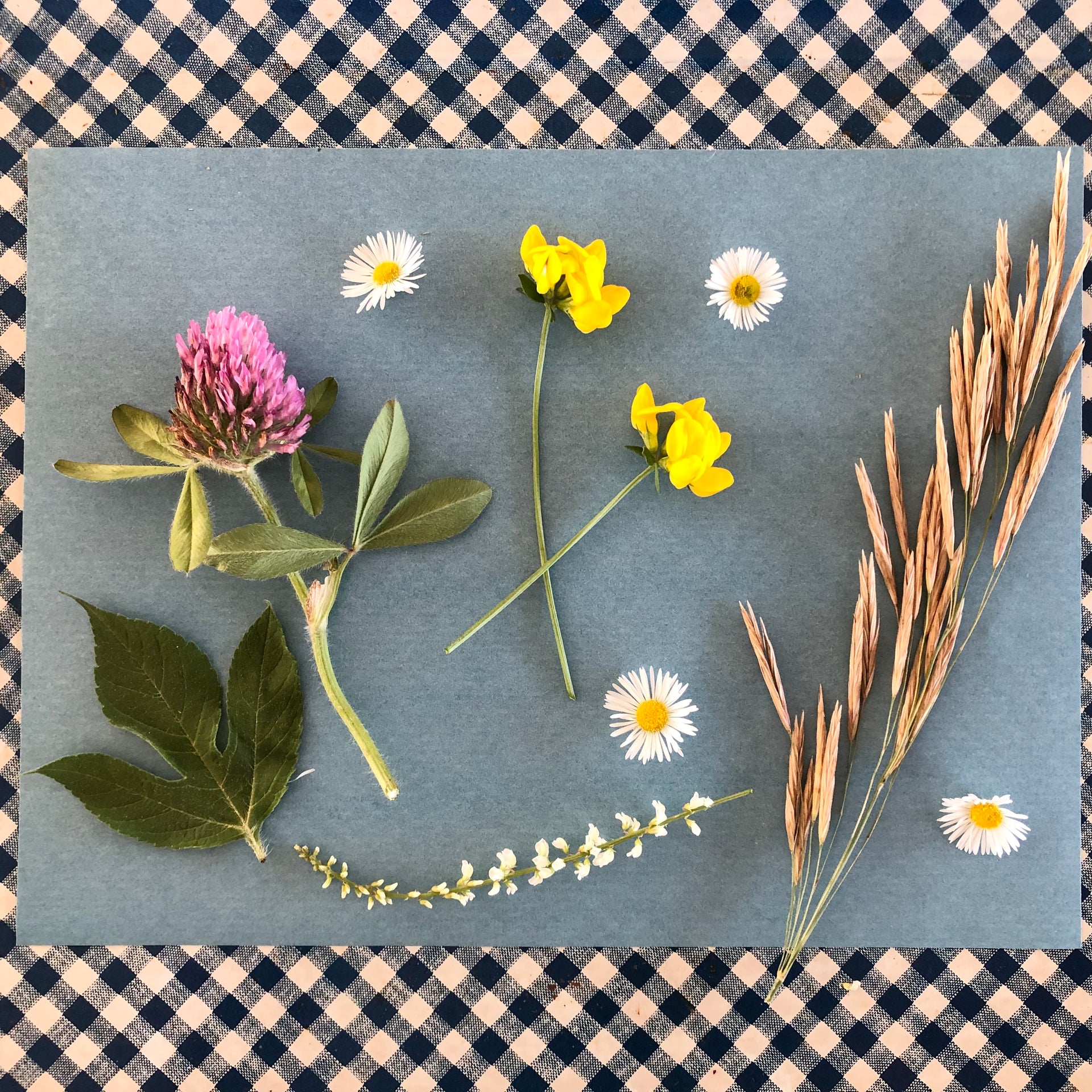 Science for Littles: Creating Sun Prints
It's that time of summer where I'm starting to hear "I'm bored. What can I do?", and I have to dig a little deeper to creatively captivate my kids! I found this sun print making paper, and it was a hit!
Supplies needed:
-Sunprint paper kit (I ended up cutting our papers in half to stretch it out for more fun!)
-cardboard or tray
-Creative objects! I'm partial to those found in nature, but we also tried using some plastic sea life figures and they were fun too!
How you do it:
-Place your sunprint paper on top of your cardboard/tray. 
-Arrange your items onto the blue paper. We looked for things that had fun lines and patterns.
-Place the clear plastic sheet on top of your objects (this is included in the kit)
-Place outside in direct sunlight for 1-5 minutes. We had fun experimenting with the times to see if it made a difference (it didn't!) 
-Bring inside, remove objects, and rinse paper under cold water. Lay the paper flat to dry. We let ours sit for several hours and were surprised to see that the paper went from white (in the sun), back to blue, leaving images behind of the objects we had placed on it.
What is happening?
-The paper goes through a chemical change when exposed to direct sunlight.
Pretty neat, right? 


xo,
Amy