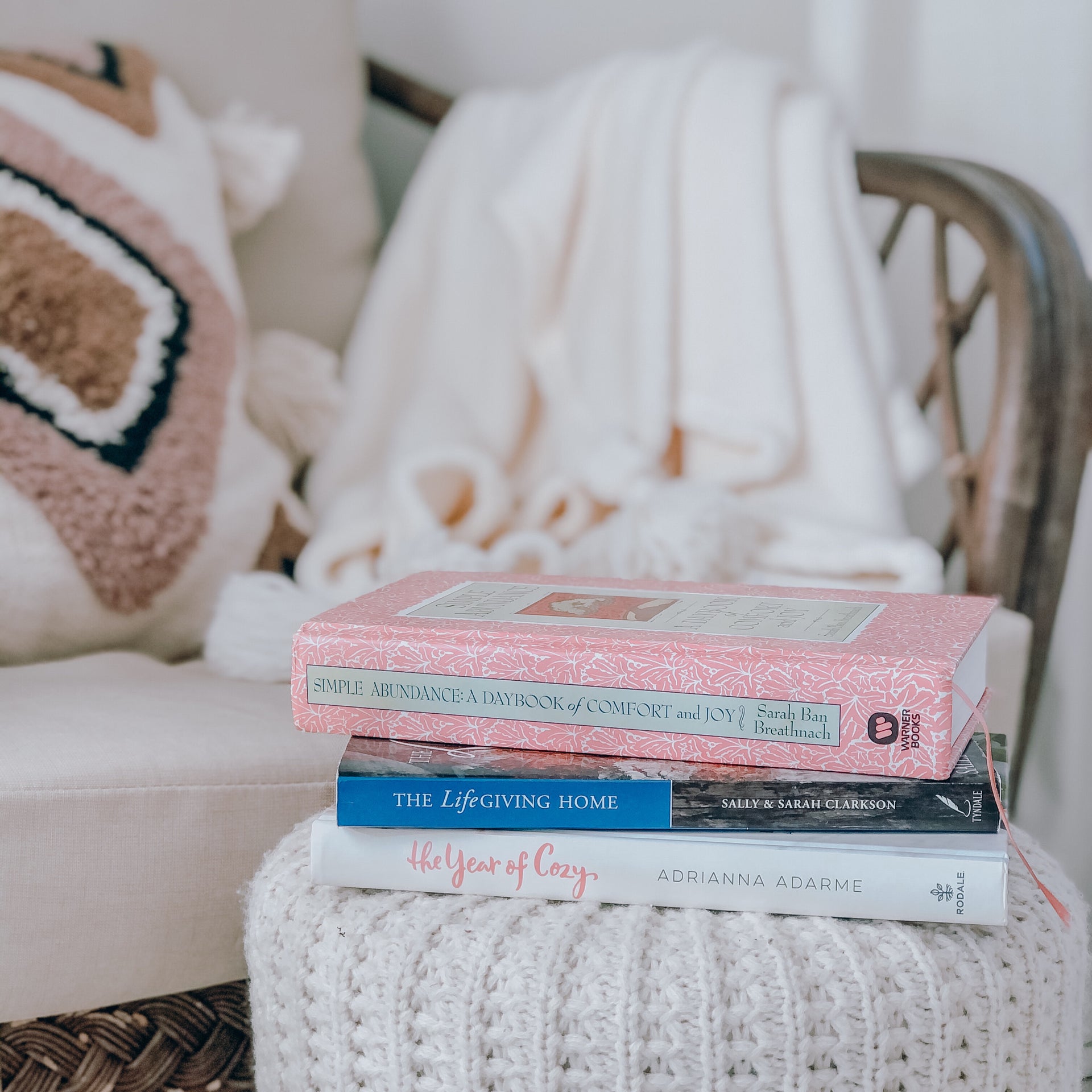 Setting Intentions for the New Year: Gathering Inspiration
This is one of my very favorite ways to start the new year...gathering inspiration! I like to do so in the form of books and magazines, because they are the gift that keeps on giving. One January a few years ago, I took a quiet Saturday and went to Barnes and Noble alone to peruse the magazine section. They have rows upon rows of common and unique magazines, truly something for everyone. I gathered a few that caught my eye, and sat down to browse through them (remember when that was a thing?!) I picked a few new ones to bring home, and after careful selection I picked two or three to subscribe too. My choices span all my interests...home decor, wellness and essential oils, parenting, party planning. Receiving carefully curated and beautiful magazines in the mail each month is something that fills my cup in an indescribable way. One of my most favorite things is sitting down with a cup of coffee and devouring my magazines. It always inspires me to try something new, whether in my home, with my kids, or for myself.

Another thing I look forward to at the start of each year is starting my favorite devotional books over again. Simple Abundance is one I have shared about before, but I promise you, every time I start it again I have fresh eyes and a new perspective. I love seeing my notes and underlined passages from years past, nodding my head in agreement with my last self. These passages can be read quickly (hello, mom life) and give me little nuggets of wisdom to chew on for the day. 



The Life Giving Home and a few others I enjoy are monthly or seasonal reads. These books are so beautifully written for the exact season of life we are in, and I take away so much from them. They always leave me inspired and striving to do better. 


I have a pretty good selection of my favorites, but I still enjoy this ritual each year. Sometimes I add new ones to the mix, other times I let some go. The point is to draw inspiration from what speaks to your soul, and as long as you do just that, you really can't go wrong!
xo,
Amy