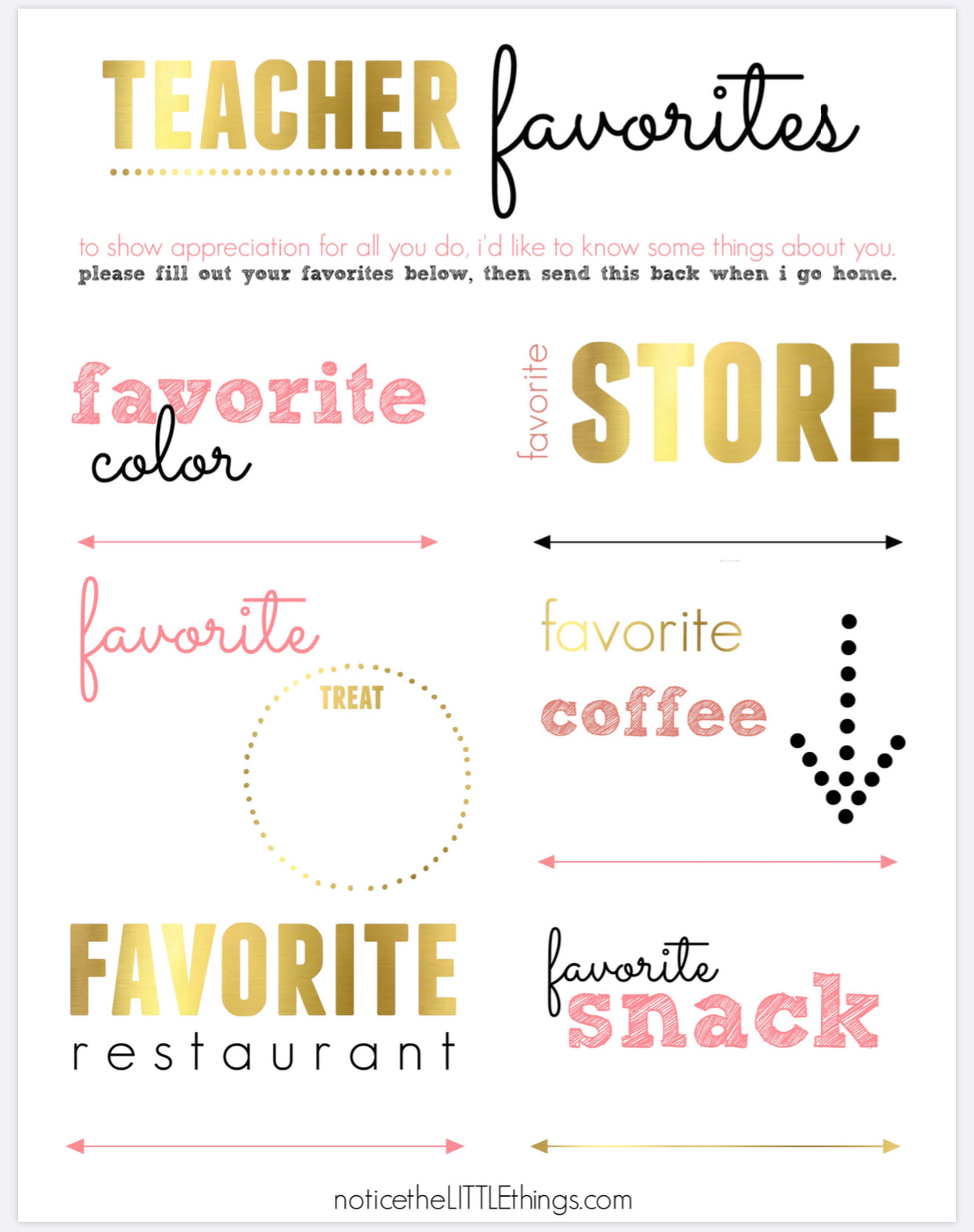 Teachers Favorites: Q+A
Can you believe it's November already? Its hard to believe that the holidays are just a few short weeks away! Eek! That thought makes my heart start to race just a tiny bit. You too? Please don't hate me, but I already have made a decent dent in my holiday shopping. Don't get me wrong, I have my fair share of last minute running around too, but I like to go into the season calm and relaxed, with the goal of slowing down and truly enjoying the season.
A huge chunk of my family's gifting is to teachers and care givers. I really love to show our appreciation to all the people who enrich our lives. We have school teachers (x4), dance teachers (x5), a bus driver, and a babysitter, just to name a few. 
So, what do I get them all you ask? Well, I use this printable to help me know exactly what these special people would appreciate! I pop these papers into my kids' school folders and backpacks, and they are usually returned with a few days. If not, I just send another one as a gentle reminder. These are great to have beyond the holidays too! I love knowing our teachers favorite coffee or treat, and often will pick one up on my way to volunteering in their classroom. Its such a small act, but kindness is always appreciated!
This is the one i'm using this year, but a quick Pinterest search of "Teachers Favorites" will yield tons of options! Click here for the one above, then click on the free resources tab.
Here's to easing into the holiday season and thoughtful gift giving!
xo,
Amy