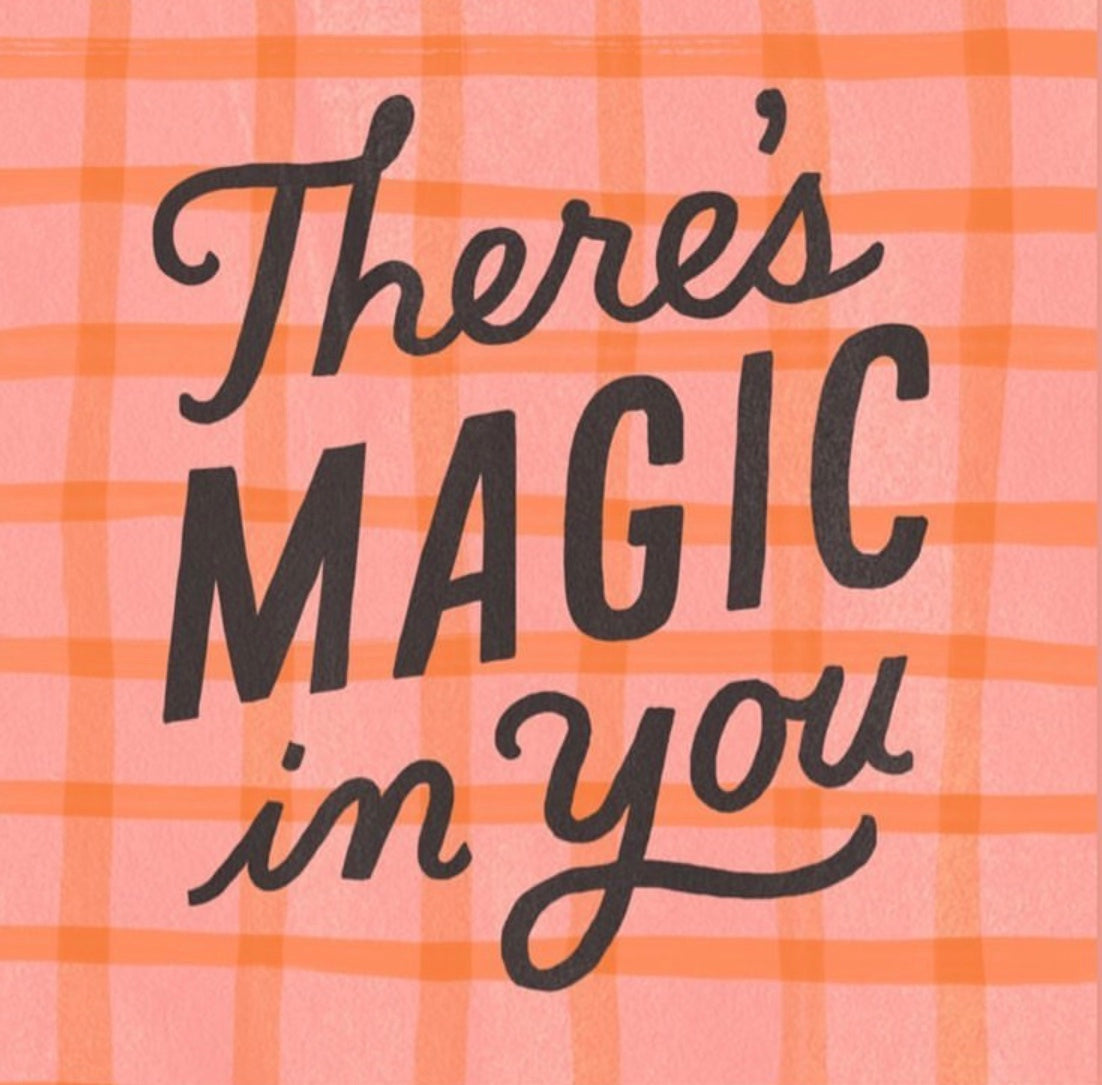 To the Magic Makers
Hey friends! It's Christmas Eve, how are you doing? Are there still things on your to do list that are weighing on you? Maybe you still have presents to wrap, cookies to bake, or you're feeling guilty that you never did fit in that Santa photo this year. I'm raising my hand to every.single.one of these. But you know what? I decided to be ok with all the things I did accomplish this season, and not beat myself up about the things left undone.
I know that's easier said then done, especially when we are the magic makers. But can I tell you something? We are the ones who set those expectations for ourselves. No one else knows what we dropped the ball on, because they are so happy with all the things we did do! I encourage you to give yourself some grace. I had my 11 year old wrap the lasts of the gifts to grandparents and cousins, and she was thrilled to be assigned the task! Also, there is no shame in gift bags. Maybe next year i'll find more time for Pinterest worthy wrapping. But if not, i'm ok with that too. Store bought cookies will be just fine. Have you ever met a kid who turned down a cookie? My kids never did mention visiting Santa this year, so I'm following their lead.
Instead of choosing stress and stretching myself until I break, i'm choosing to give myself a gold star for all the things I did accomplish this season. I'm choosing to join my family in sledding instead of wrapping every last gift to perfection. There is magic to be had in being present, and that's what I'm choosing to bring to the table today. I wish the same for you.
Happy Holidays to you, my friends, my fellow magic makers. We've got this.
xo,
Amy