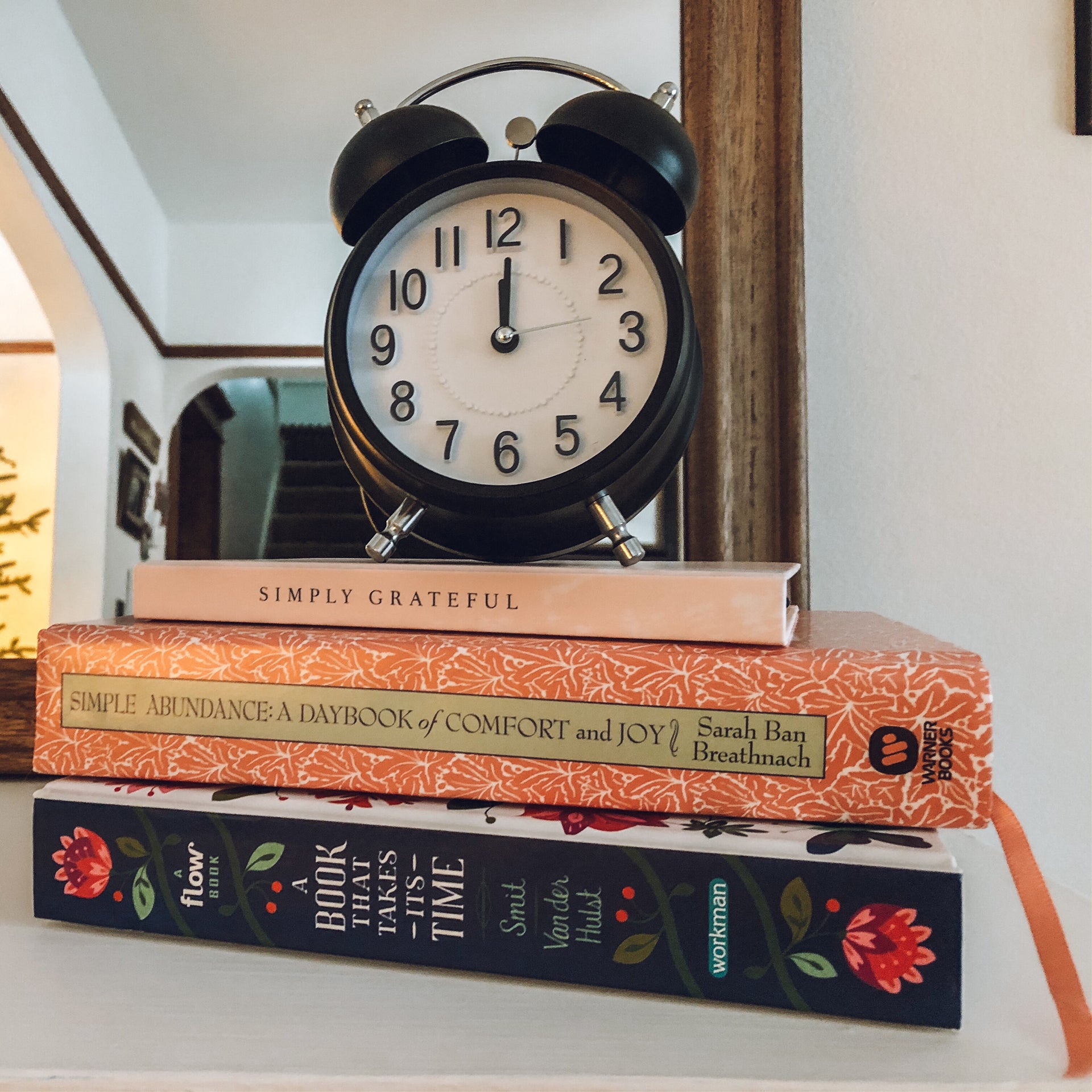 2020: A Fresh Start
2020. A new decade. A fresh start. A clean slate. 
I love the space around a new year and the hope that it brings. My heart feels full and grateful from Christmas, spending time with the people we love the most. When we turn the page to a new year, i'm full of hopes and dreams and possibilities.
I'm not one to really write down resolutions in a journal, or declare my word for the year. Rather, every day i'm striving to be the best version of myself and I am searching for inspiration every day. 
I gather inspiration from many sources, including friends, books, magazines, and online platforms. But there is one book that is tried and true for me, and i'll be starting it for the third time in 2020. It's called Simple Abundance: A Daybook of Comfort and Joy, by Sarah Ban Breathnach. A friend shared it with me a few years ago when I was struggling to find my footing after the birth of my 4th child. It's so easy to lose ourselves in the things we love. And while that's not necessarily a bad thing, sometimes we might feel like we need more, something different, some encouragement or inspiration to pull us out in to the light again. 
One thing I love about this book is that its quick and easy to read. So even if I miss a day or several in a row, I can easily go back and catch up. The passages always seem to be exactly what I need to read, when I need to hear it. I always walk away from reading it feeling encouraged and inspired. I highlight, underline, make notes in the margins, and its fun to stumble upon my own notes in the same space a year later.
I have gifted this book to several friends, some who are going through hard times, and others who are looking for inspiration like me. Every time I spot a copy at Goodwill or a used book store, I buy it. I almost feel like it is my duty to share this book with the world. I hope that everyone can get the same take aways from it that I do.
With 2020 just a day away, I have two extra copies of this book that I'd like to share with you! If you're interested in giving it a read, just pop over to our Friends of Bumbelou facebook page and leave me a comment, telling me something you are looking forward to in 2020!
Happy New Year babes! Let this be your best year yet!
xo,
Amy