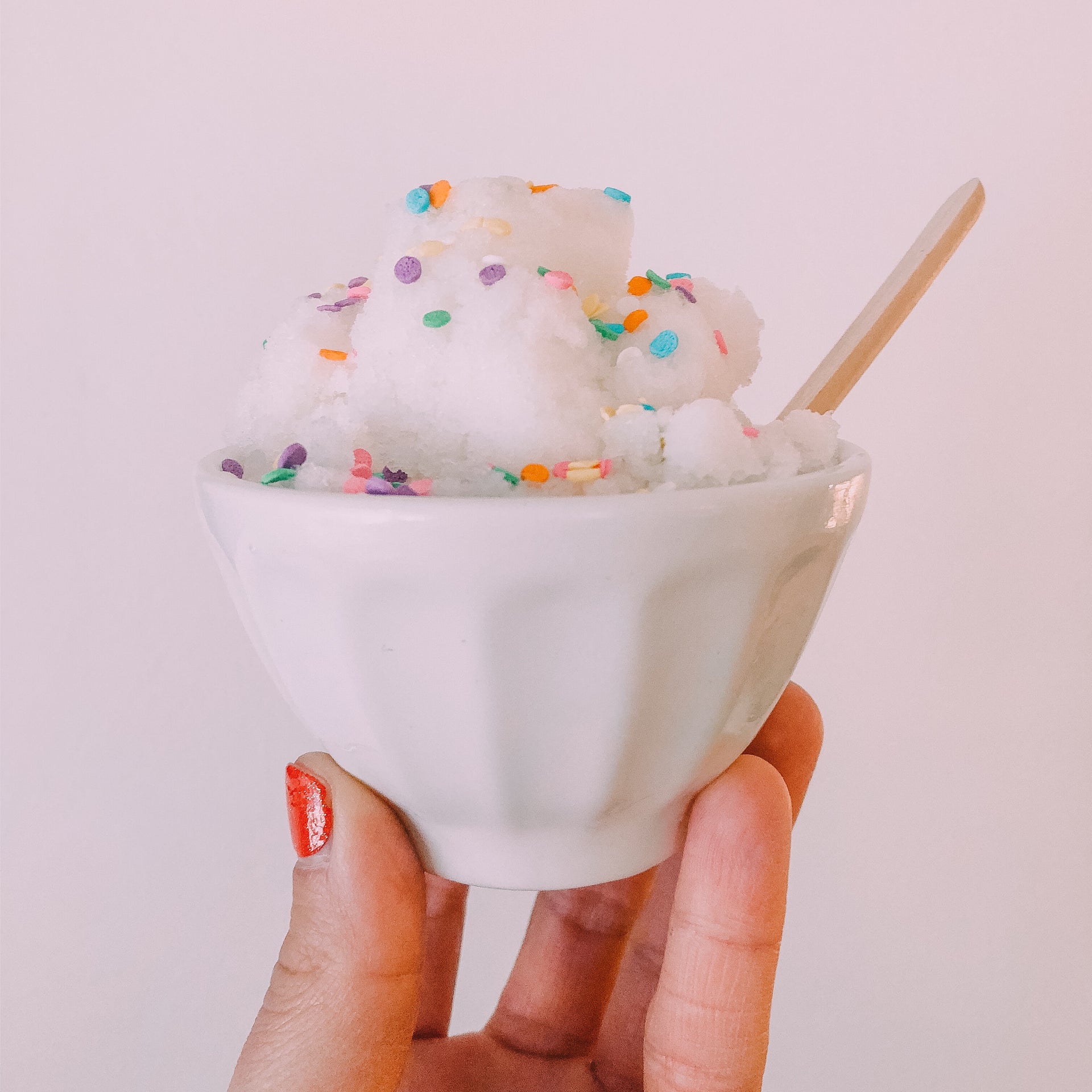 We All Scream For Snow Ice Cream!
I scream, you scream, we all scream for SNOW ice cream! 
Have you ever heard of it? I grew up deprived of this delicacy, and only discovered it last winter! Do you remember when we had an obsurd number of snow days last year? In my quest to keep my kids entertained on yet another day home from school, our love for snow ice cream was born.
It is the simplest recipe on the planet, and next to impossible to mess up! I recommend saving this recipe and be ready to impress your kids after the next snowfall! (Now...consume snow at your own risk. We prefer to use freshly fallen snow, and we always gather it from the backyard!)
SNOW ICE CREAM
*1 cup milk (any kind)
*1/3 cup granulated sugar
*1 teaspoon vanilla extract
*1 pinch salt
*8 cups clean snow or shaved ice
*optional but highly recommended: SPRINKLES!
In a large bowl, whisk milk, sugar, vanilla and salt together until combined. Add in the fresh snow and top with sprinkles.
Serve and enjoy!
xo,
Amy