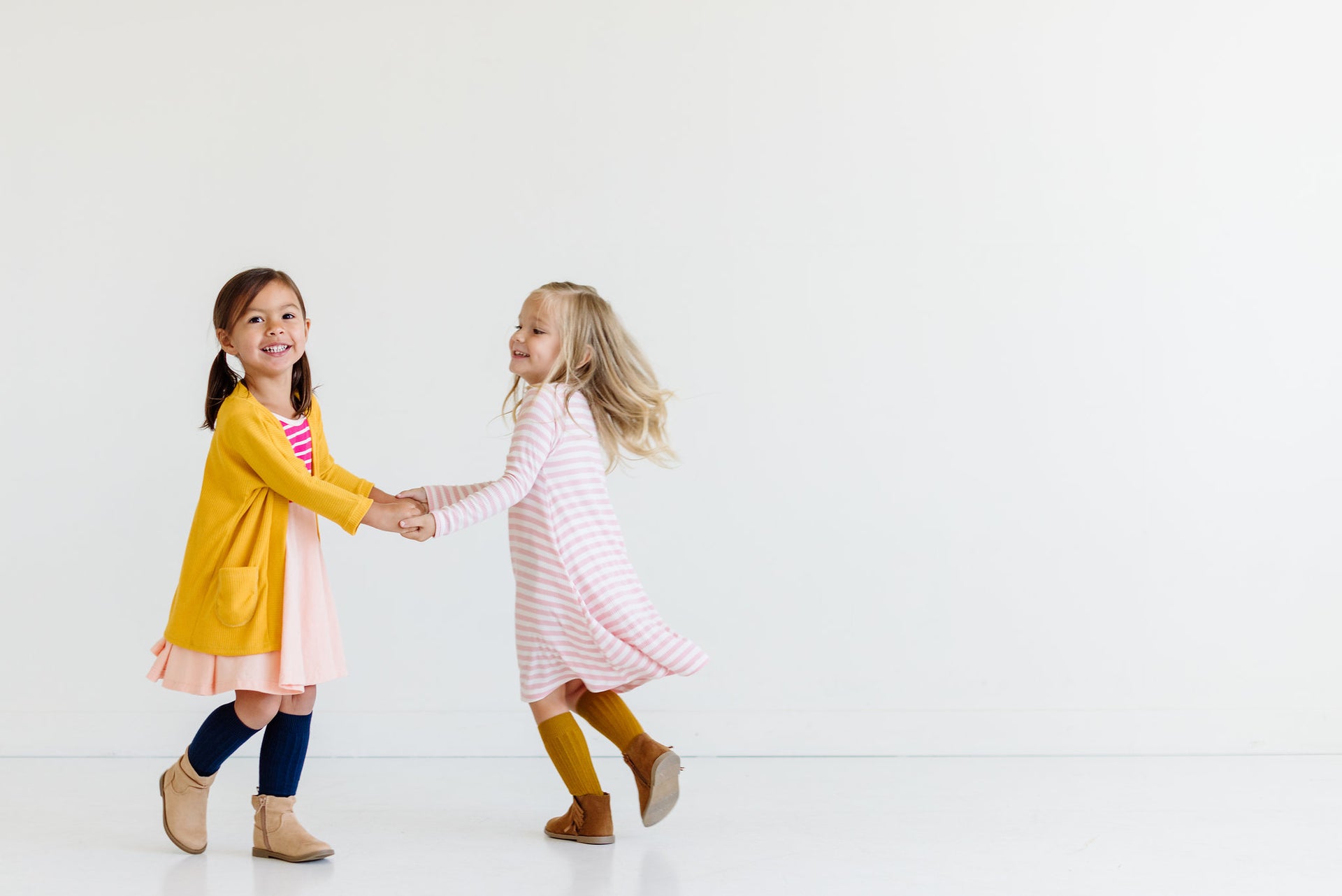 Bumbelou FW17 Lookbook
Fall is just around the corner and I'm super excited to share with you several of the new styles for the season. All transition well into Winter by adding a Cardigan or Vest + Leggings. 
This season I let the fabric choices lead me. Textures, layers, and bold colors play well together, as well as being mindful to pick soft fabrics so your littles can focus on what they do best... playing. 
The Swing Dress and Lexi Dress make come backs in new and updated prints. These favorite classic cuts will most likely be refreshed season after season because the style remains a favorite and they are so playable. The Pirouette Dress got an update as well with some prints coming in a high back version for winter wear so they can twirl and dance away the day without worry about feeling drafty from the scoop back we all loved in spring and summer. 
A personal favorite new item coming this year is the Slouchy Cardigan. This cardigan is the style every mama wants for herself and will love to put her littles in. Layered over dresses and tops we can extend the life of our favorite summer pieces! Coming in 4 versatile and favorite Bumbelou colors. 
And lastly we are expanding on our boys collection offering tops and pants for your guys to feel great in too. A focus was on some excellent basics, as well as the perfect pant that is both comfortable, sturdy, and stylish. Photos to come of the new Rowdy Pants for both boys and girls. 
The Bumbelou FW2017 collection will release on September 12th at 1pm CST. Sign up for the mailing list, or set your alarms! All inventory will be ready to ship!