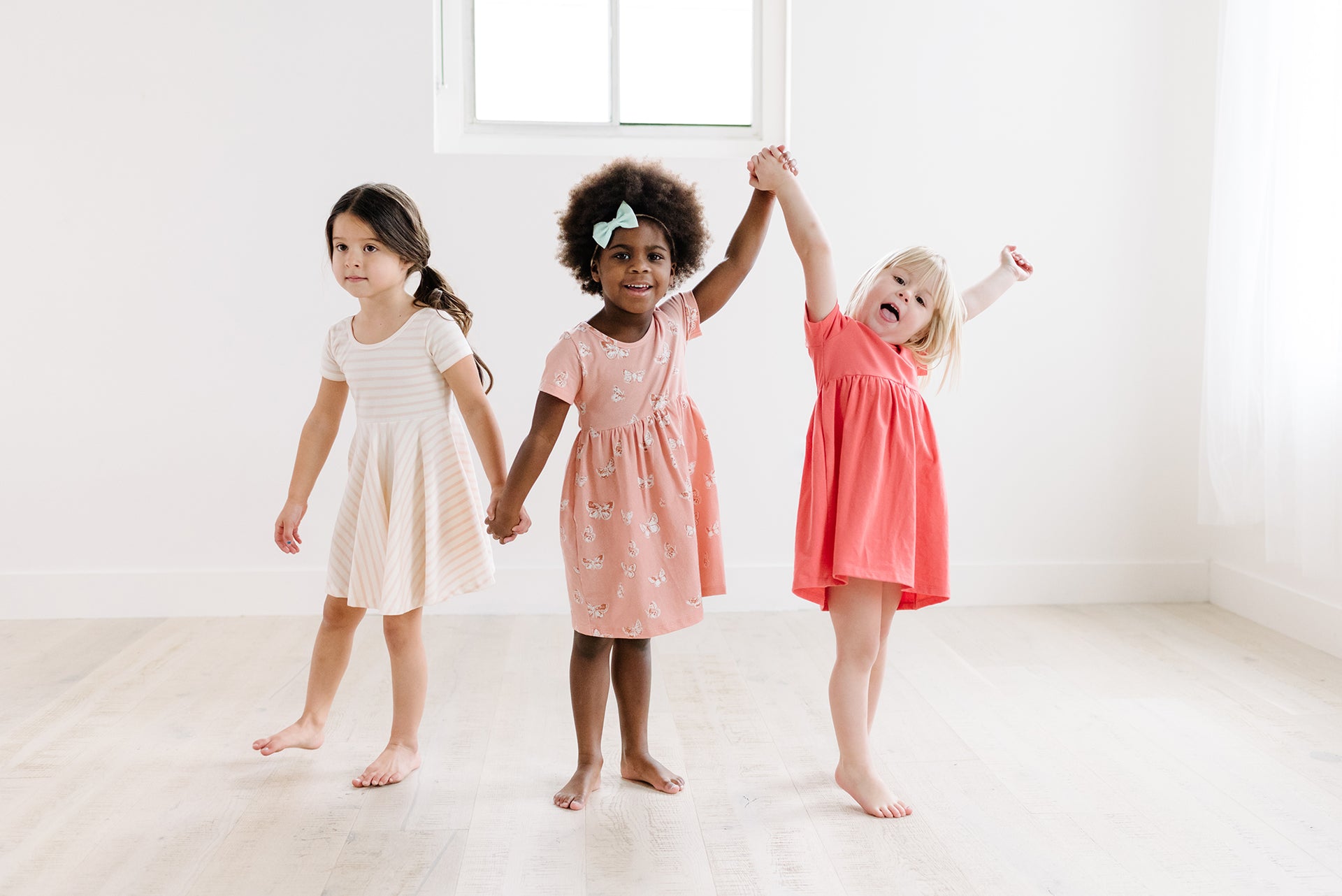 Bumbelou SS18 Butterfly Garden - Baby and Kids Lookbook
Tip toe through the butterfly conservatory, explore beside a gentle river, climb hills to see that view beyond. Our Spring and Summer 2018 line was designed with butterfly gardens in mind, lots of rambling floral, fluttering friends, and perfectly picked solids complete the look. 
Take a look inside!! The collection launches on March 20th at 10am CST. Everything will be ready to ship and should deliver before Easter for USA addresses.