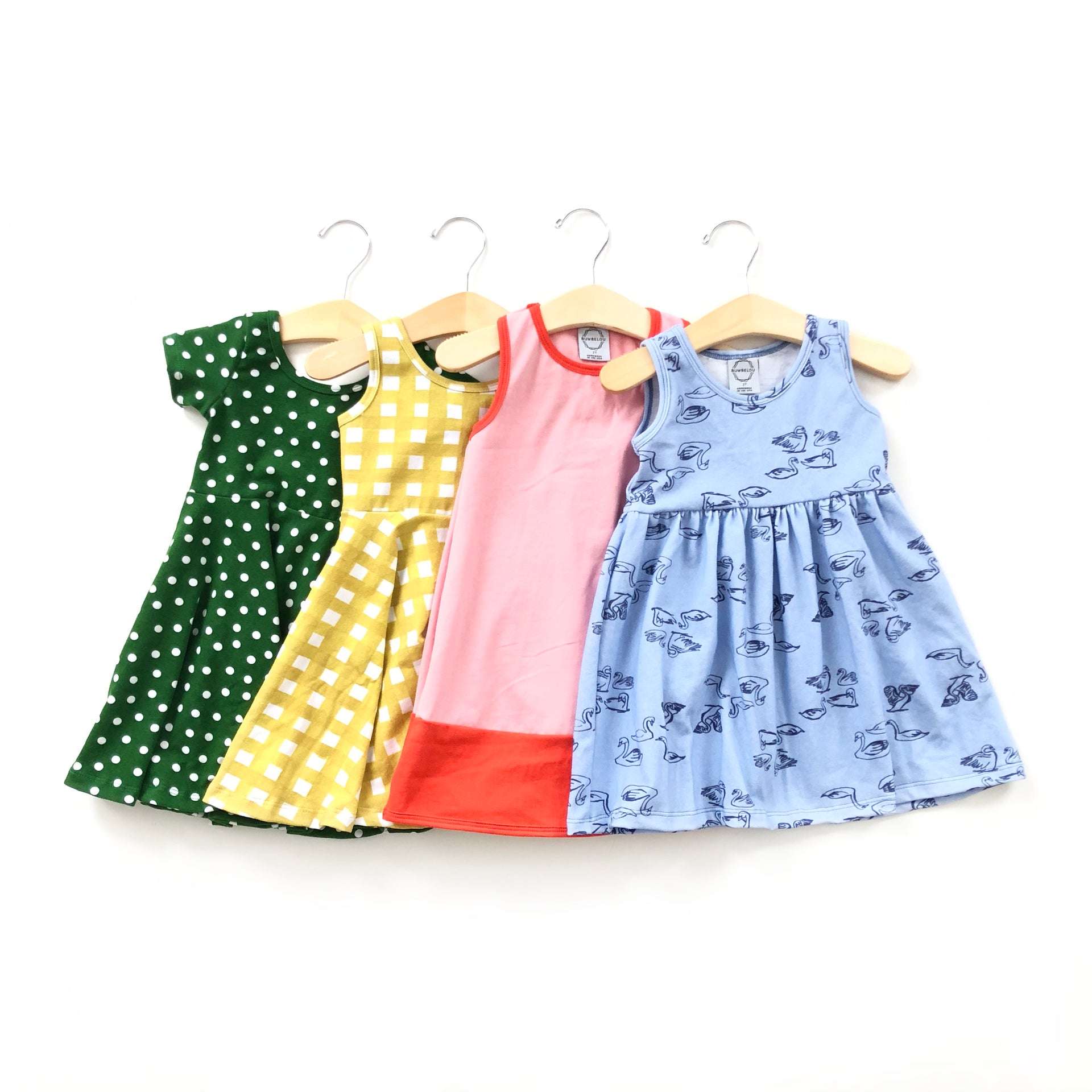 Bumbelou X Cait Courneya Capsule Collection
I have long dreamed of creating a unique line of fabrics to use for Bumbelou. after all, my love for sewing really stems from my love of textiles. Turning dreams into reality comes one step at a time and after months of steps in sourcing materials and printers, speaking with artists to build collaboration, and setting up deadlines the very first exclusive Bumbelou fabrics have arrived. 
Working with Cait Courneya who's beautiful hand painted swans and gingham are the centerpieces of this collection was a joy. She is an award-winning artist, designer, and illustrator based in Minneapolis. Her passion for textile design was birthed when she studied Fashion Design at the Fashion Institute of Design and Merchandising in Los Angeles. Her textile based home goods line (launched in Fall of 2017) was a natural addition to her existing artwork and illustration. Inspired most by fashion and nature, her illustration style is bold, colorful, and fluid. 
The collection contains 10 pieces inspired by summers. Swans on a lake, gingham, roaming lawns, and pops of color. 
The Bumbelou X Cait Courneya Capsule Collection is available for pre-orders (made to order) 4.10.18 - 4.17.18. We will be lovingly sewing these in small batches from my home studio. Delivery approximately 6 weeks. Thank you so much for sharing in this joyous step for Bumbelou!