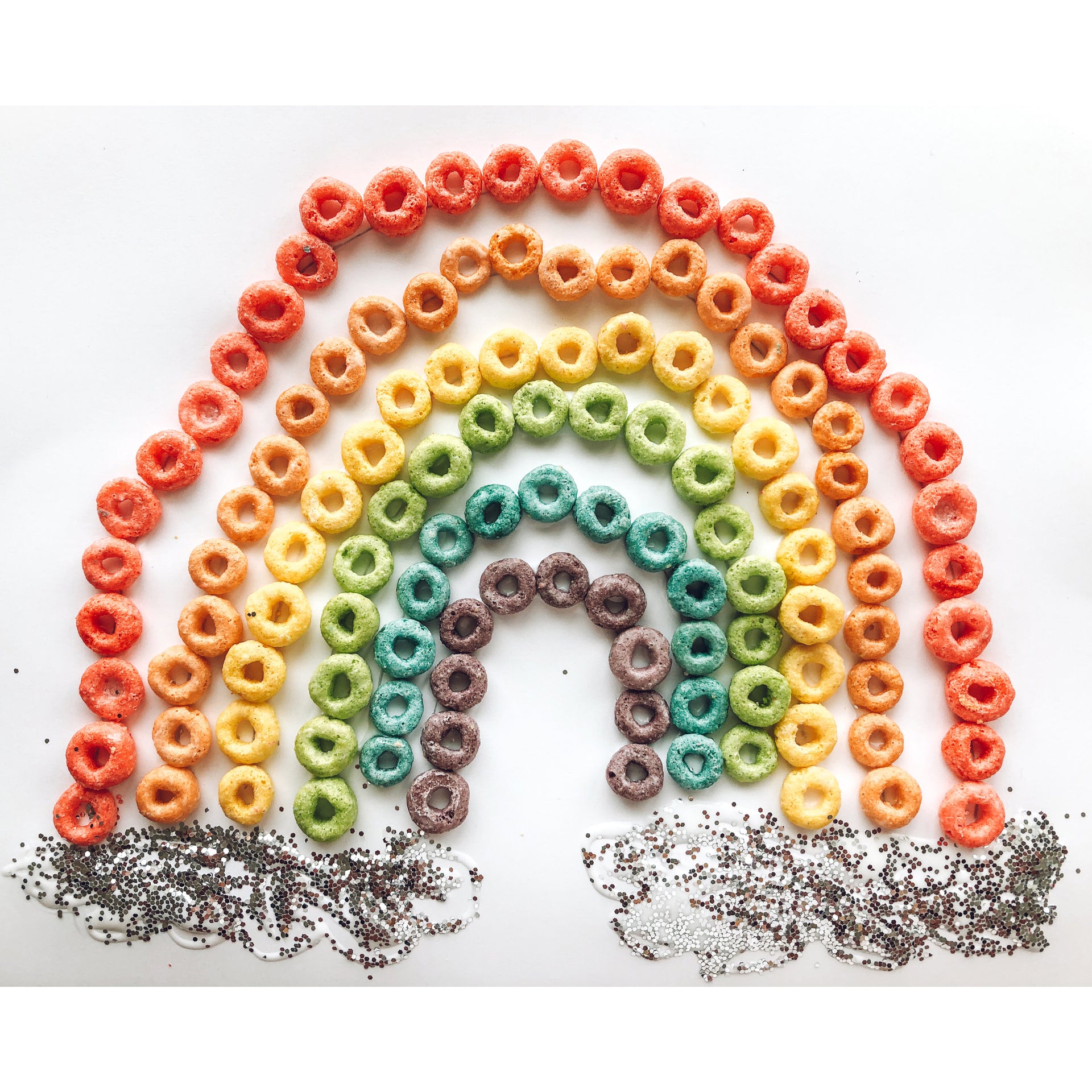 Coming Up Rainbows
It's a good day around here when Mom buys the "good cereal" aka the colorful, sugary kind, ha! Alma couldn't believe it when I brought a box of Fruit Loops home from the grocery store. Little did she know, it was for a craft! But of course I let them gobble up the extras, because why not?! 


I got a little nostalgic when making this craft with Alma, because I remember making it with my older kids when they were little! It's always been a fan favorite around here. 
Supplies needed:
-cardstock
-glue 
-Fruit Loop cereal
-glitter or cotton balls for clouds (Alma opted for glitter, but cotton balls make for fun, fluffy clouds too!)
I draw the rainbow outline on the paper, one for each color. Next, follow over your outline with glue. I just did one arc at a time so she wasn't dragging her hand though a bunch of glue!
Now let your little one go to town! This is an opportunity to practice color recognition, sorting, counting, and fine motor skills! Who knew they could be working on so many skills all while doing a cute little craft?! And of course, snacking a little along the way.
Once your rainbow is complete, add on glue plus glitter or cotton balls for your clouds, and let it dry.
Easy peasy! Enjoy!
xo,
Amy