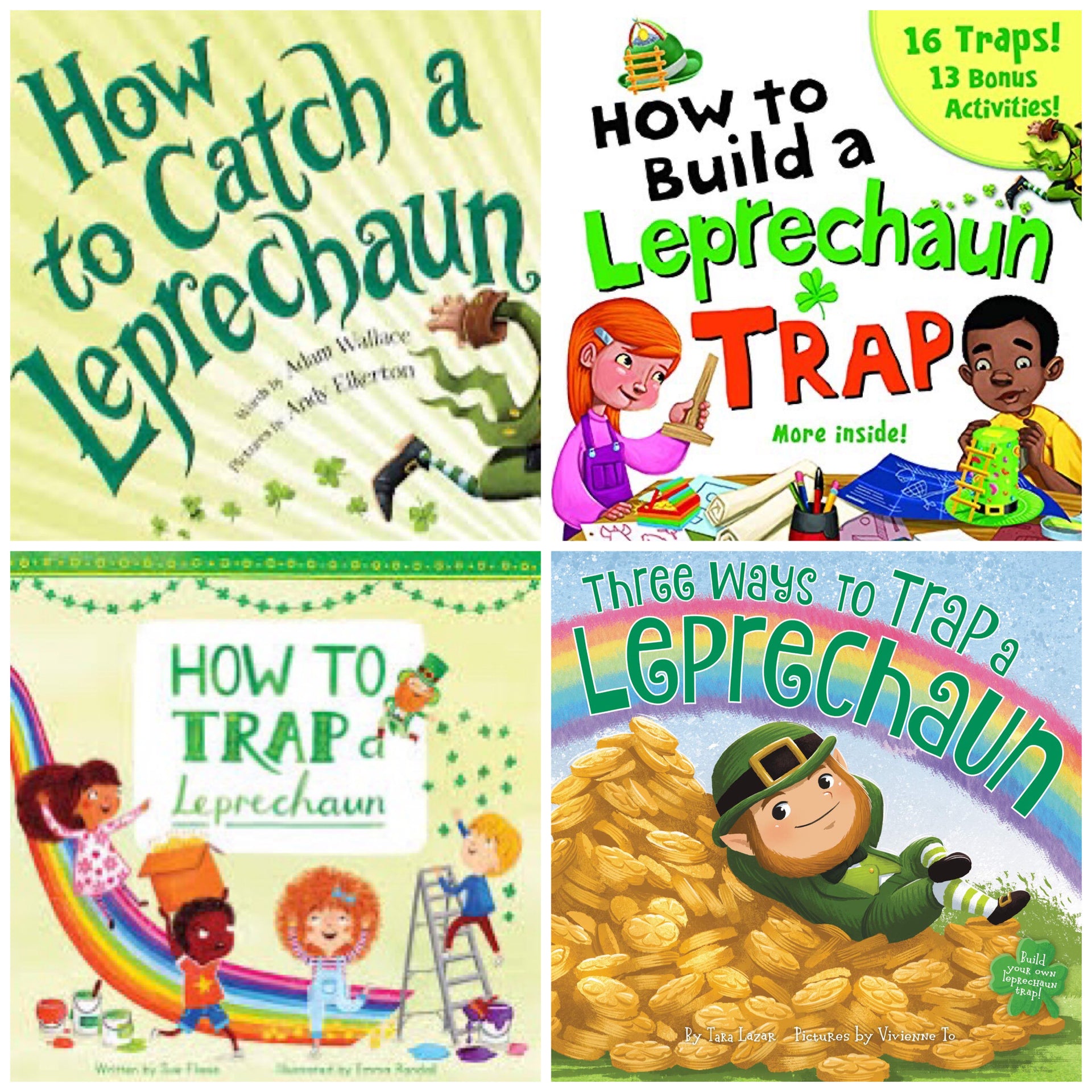 How To Catch a Leprechaun
Confession: We've never actually been successful in catching a leprechaun, but we sure do have fun trying! My kids are so excited to try again this year, that they have been asking for weeks to get their traps ready! I like to wait until the day before St. Patrick's Day, because it usually involves an semi-elaborate set up, and something like can be hard to maneuver around!
If you've never partaken in this fun with your kids before, might I suggest starting with one or two (or all!) of these books. Not only are they fun to read, but they will get your kids imaginations and creative juices flowing!
How to Build a Leprechaun Trap
Three Ways to Trap a Leprechaun
When its time to get your traps ready, rummage through your house and see what you can find for supplies. This is my favorite part because I love watching how my kids' creativity works. They probably spend an hour or more in this zone, and I love it so much. Pretty much anything can be used to make a leprechaun trap, including wooden blocks, magnet tiles, tissue boxes, and anything found in your recycling bin. I also set out craft supplies, because those leprechauns need to be lured in, ya know? Rainbow details, glitter (if you dare!), popsicle stick ladders, and plenty of glue are favorites around here.
Lastly, on the eve of St. Patrick's Day, when all the traps have been carefully set up just so, tuck the kids in early and have a little fun of your own! Mess up those traps, knock them over, make it look like a little magical elf has been there. Sprinkle a few gold coins along the way (individually wrapped Rolo candies are also fun)! Last year, I printed off a scavenger hunt and it was next level excitement for them! (A similar one can be found here) It led them up and down and through the house, ending in the car where they found a box of Lucky Charm cereal to enjoy for breakfast. Our leprechauns have even been known to leave a little gold in their backpacks and lunchboxes! You never know where a leprechaun might be hiding!
I find that the older my kids get, the more I enjoy making things like this special and magical. In a world that feels so different and uncertain sometimes, keeping magic alive for them brings me a lot of joy! And I want that for you too! Happy (almost) St. Patrick's Day, friends!
xo,
Amy