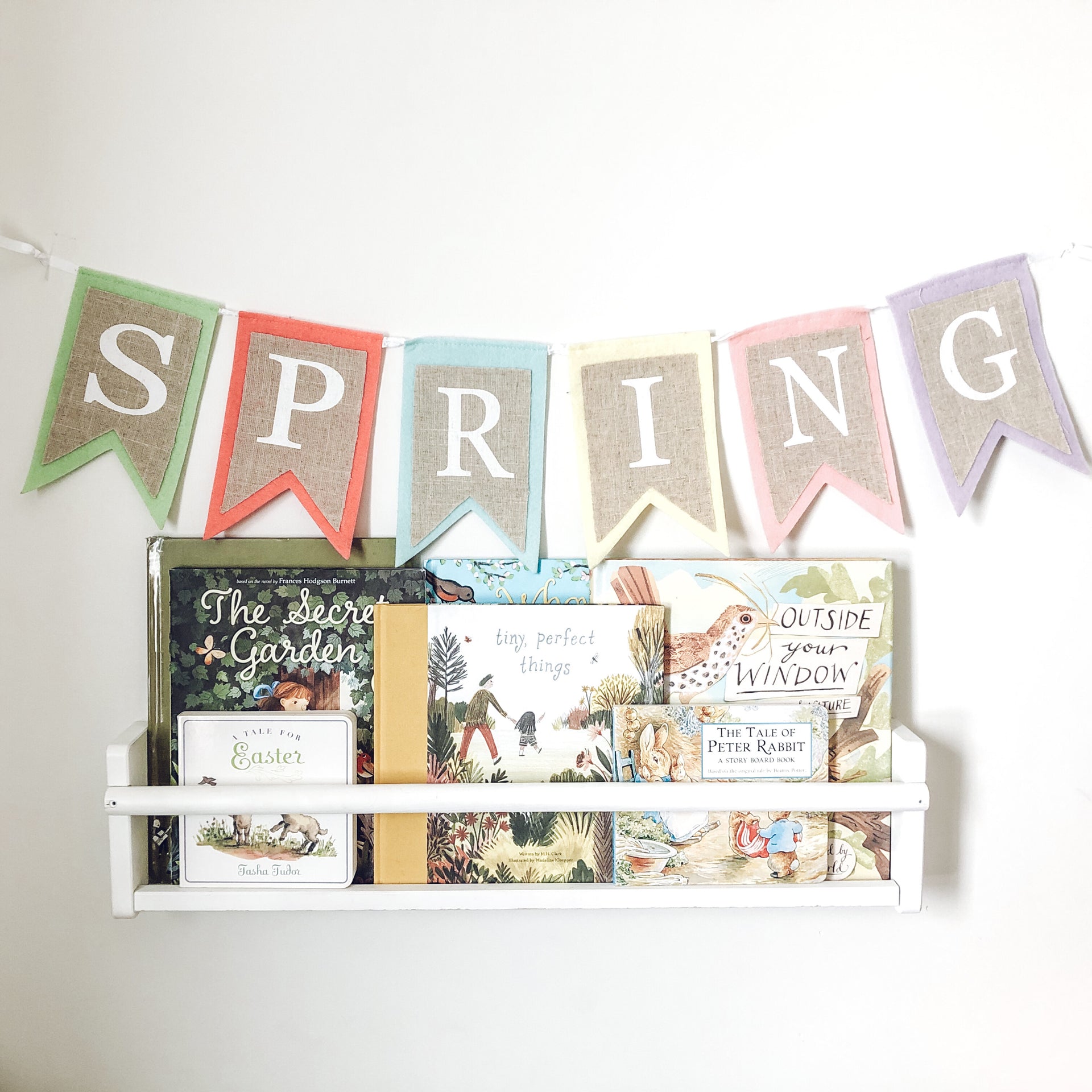 Dreaming of Spring- Book Picks
Sometimes you have to fake it till you make it, am I right? I was so proud of myself for really enjoying this winter...until I wasn't. Those below zero temps the last two weeks did me in and I am over it. I can feel the itch for Spring down in my bones. The desire is starting to creep out into refreshing/rearranging my home decor, ogling the flowers at the supermarket, and I even cracked my car windows down (just a smidge) while I was driving today. I don't care what the old groundhog said, I'm wishing for Spring! But if winter is going to stick around for awhile yet, I'm going to fake it till I make it.
One way I do this (for every season and holiday) is by switching out the books in our home. It's such a small task, but we all get excited and I can see the shift in our mindset when we remember all the delights that are waiting just around the corner for us!
These are some of our most beloved favorites, year after year.
A Tale For Easter- If you've never delighted in a book by Tasha Tudor, do yourself a favor and add this book to your collection asap. 

The Tale of Peter Rabbit- Such a classic! My kids LOVE the movie version of this book too!
The Secret Garden- Another classic that we love!
Tiny, Perfect Things-This is one of my daughter's favorites! Follow a young girl as she goes on a walk and discovers all kinds of tiny, perfect things!
Outside Your Window-Nature, critters, and poetry combined with darling illustrations.
When Spring Comes- A great transitional book for the tiniest of readers!
Today- This is one of my all time favorite books! Today is full of possibilities! You get to choose from darling illustrations of what would make your day perfect for you!
And as always, you can find loads more books over at Bumbelou and here!
 Hang in there friends...and if you need to, fake it till you make it!
xo,
Amy