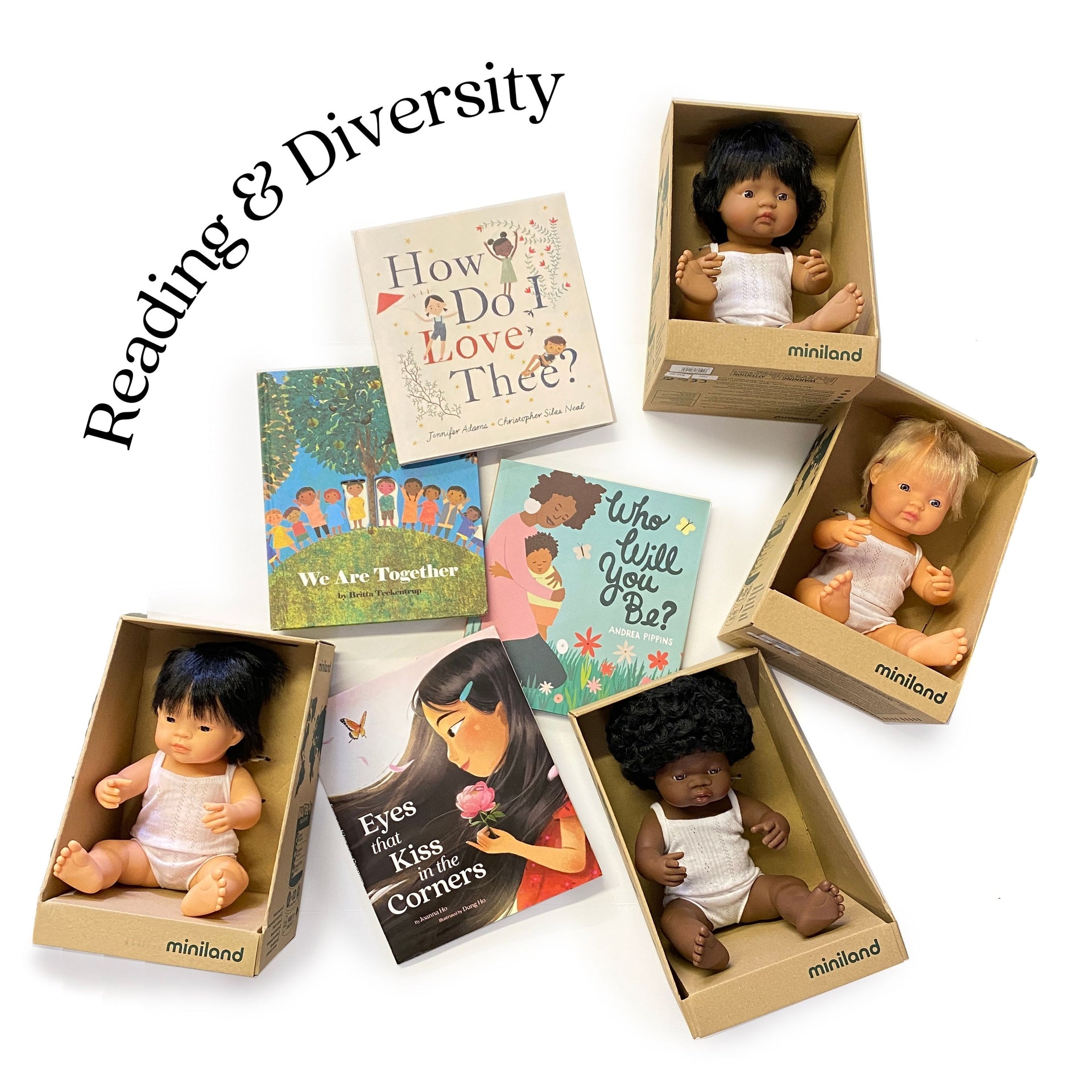 Reading & Diversity
Let's talk books, diversity, and why they are important. First it takes an entire community to make changes in how we think about society, culture, and people. I am sure you've heard this a million times, especially recently. I am not here to belabor this message, rather just share a few reasons why we, yes we, should be reading diverse books.
The first thing to point out is, research shows when children of all abilities, cultures, beliefs, and skin colors see themselves represented positively, it builds their self-esteem. It also allows for the children reading the books to learn a person's ability, culture, belief, and/or skin color is not what makes them special. There is more to a person than what we see.
Rudine Sims Bishop, a published children's author, believes, "Literature transforms the human experience and reflects it back to us, and in that reflection, we can see our own lives and experiences as a part of the larger human experience. Reading, then, becomes a means of self-affirmation". Why is this so important? Things like home life, school, environment, and the books we read influence us as humans. Our sense of identity, value, and agency are all impacted by the world around us and choosing a book that represents the larger world around us will not only validate the belief in oneself, but it can start to build the connection of what it means to be, a valued member of society.
As children grow and become more curious, it will allow for visibility or rather a curiosity about current events. Curating positive and very real discussions in a safe space. Giving children the opportunity to learn about differences in age, race or ethnicity, ability or even socioeconomic status. We want to encourage community building and understanding the similarities; kids are kids, no matter how different their backgrounds!
Here are a few of my favorite books:
ABOUT THE AUTHOR
Hi I'm Anesih!! I started out as a Bumbelou Customer and fell in love. I have been a part of the Bumbelou team since October and have loved every minute of it. Outside of Bumbelou, I am a Mama to a beautiful 2 year old, Ellis. Literally the day Ellis was born, I told my husband, Jake, we need to move closer to your family and you need to make it happen. 
As you get to know me more, you will see I have a passion for all things related to children, and have a background in Early Childhood Education. I am excited to be able to share that passion with you, through Bumbelou.