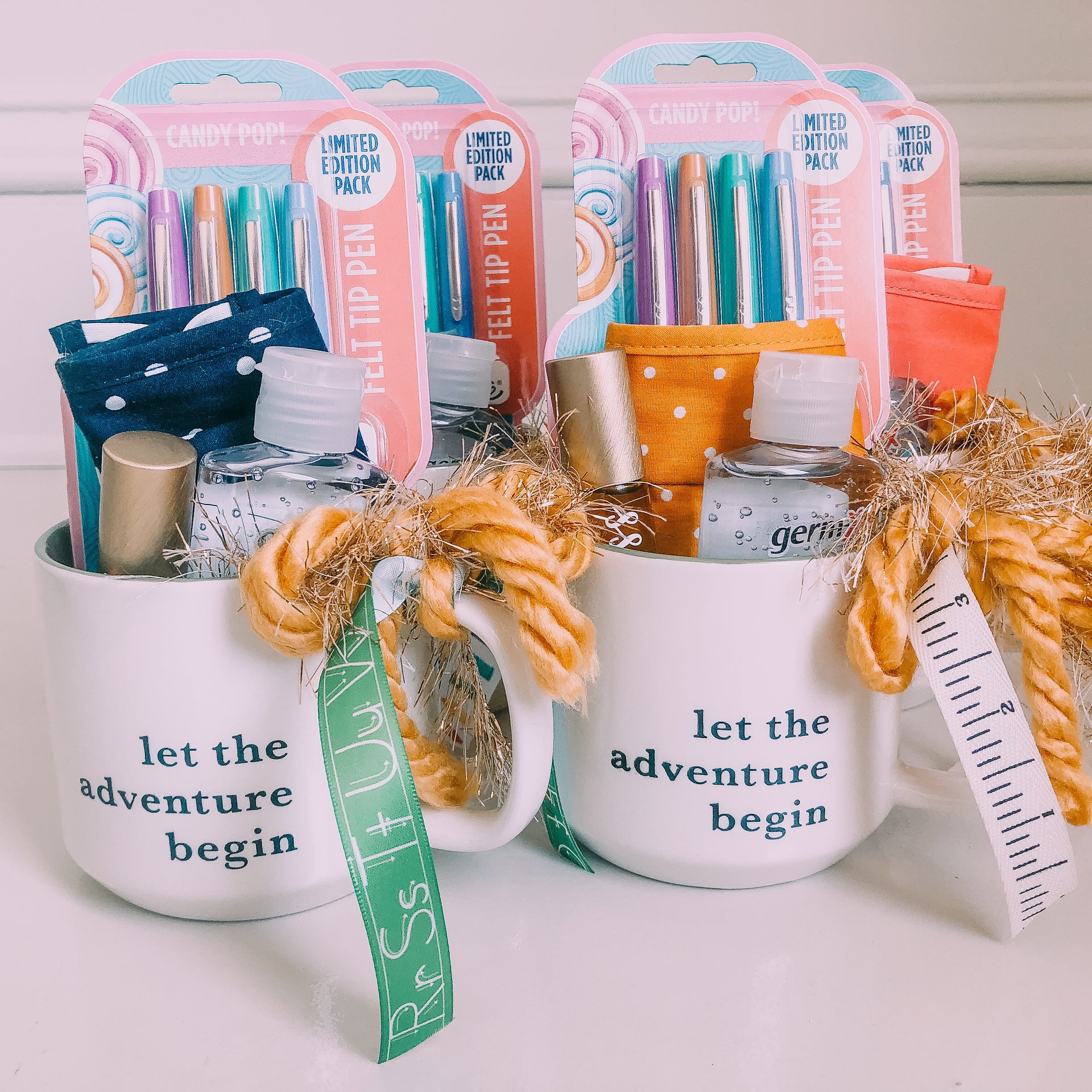 Easy Back To School Teacher Gift Idea
Gift giving is 100% my love language, so I especially love any opportunity to use it!  I have always loved to give our teachers a little Back To School gift, even though it is completely not necessary! Maybe it stems from my own teaching days and my love for some crisp new school supplies...
I have four kids in three different schools this year. My oldest is going into middle school, and I just assumed she was too cool now to give her teachers gifts (especially since she she'll have several of them now!) but once she saw the ones I had put together for our elementary and preschool teachers, she asked "Where are the ones for mine?" I l love that she shares my love language, so back to the store I went......
I saw these mugs at Target, and I immediatley thought they were the most approprite thing I had ever seen! We're going into this year knowing its going to be an adventure, right? I added in a face mask (you can never have too many! Or maybe an extra to stash in thier desk), hand sanitizer, a "wellness" essentail oil roller that I made, and a pack of Flair pens, which are long known to be a favorite of teachers!
Here are links in case you want to put together one (or eight like me!):
Face Mask (They come 5 per pack, and I just used one per mug)
Wellness Roller -add in 5 drops each of Frankincense, Thieves and Lemon essntail oils into a roller bottle, top off with a carrier oil. I use jojoba oil or fractionated coconut oil. Label is from Etsy.
Happy Back To School Friends!
xo,
Amy