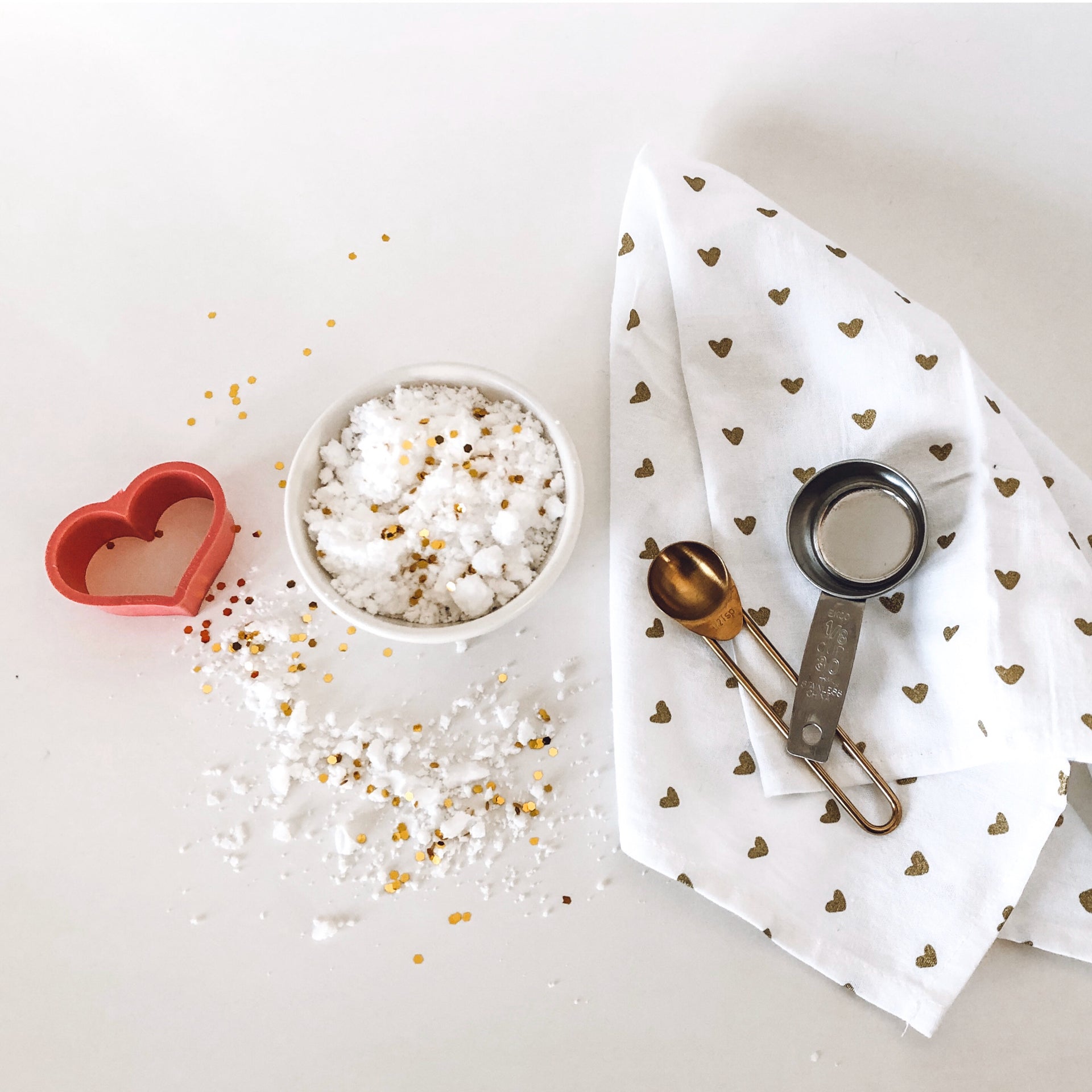 FAUX SNOW!
It's that time of year where the holidays have passed, and we settle in to the long, cold months of winter. When it's too cold for little ones to play outside, and you've exhausted your rotation of fort building and board games, I've got a super fun activity you can whip up in two minutes flat and wow your little ones! Faux snow!
All you need is:
1 cup baking soda
1 cup shaving cream
Fluff with a fork and add glitter!
That's it!
The texture is so smooth, and it smells good too! And it won't leave your hands cold like real snow! Yay! 
Rummage your kitchen drawers for some "snow toys"...think measuring spoons, scoops, cups, cookie cutters. Be creative and see what you can find! Sometimes the best toys aren't really toys at all!
Stay warm friends!
xo,
Amy