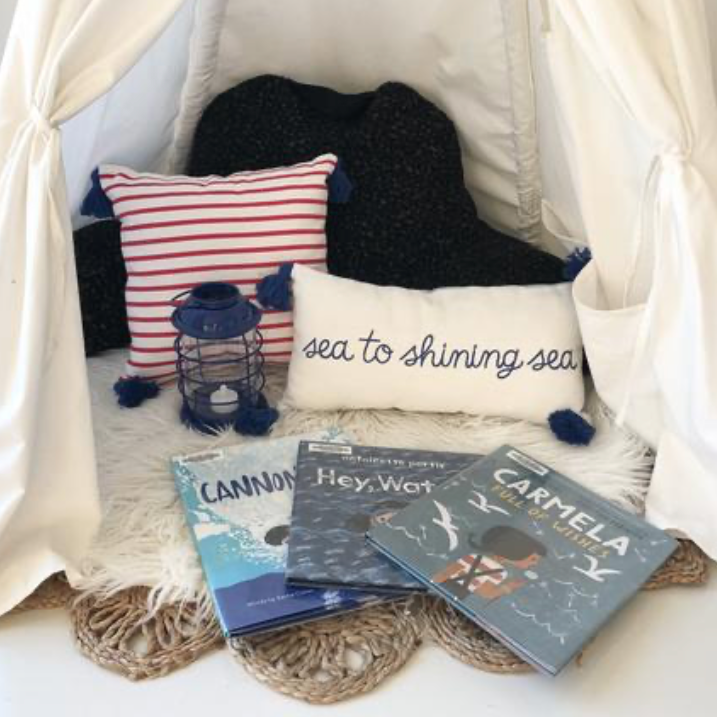 For the love of the library
Its no secret I love books...books for myself and especially books for my kids. We have so many books, and I love changing them out seasonally. I had an itch to add some new titles to our collection this summer (as I usually do), but I went with a different approach. The cost of books can add up quickly, especially when you're buying multiple titles at once. Cue, THE LIBRARY! We have been library lovers forever and always, and as things are looking up with the state of the pandemic, our library has opened up more and more to its "normal" state. I was reminded how much I love just browsing the shelfs and picking out titles that I haven't seen before. 
And that is exactly how we built our summer library this year. My kids love the change of fresh books, and when the novelty wears off, I can exchange them for a pile of new ones! I literally went row by row, bin by bin, at our local library, and pulled out any book that seemed summer to me. Titles about water, cabins,  bugs, being outside, the ocean (we have a beach trip coming up next month!), and yes, even one about being bored!
Here's what we're currently enjoying. I'll link them here, but I encourage you to request them from your local library for free! 
Do you remember my blog post from a few weeks ago on Summer Incentives (
you can find it here
)? This would be a great way to use the Summer Reading punch card! My youngest isn't reading independently just yet, so she earns punches for reading with me, and just looking at books on her own!
Happy reading, friends!
xo,
Amy