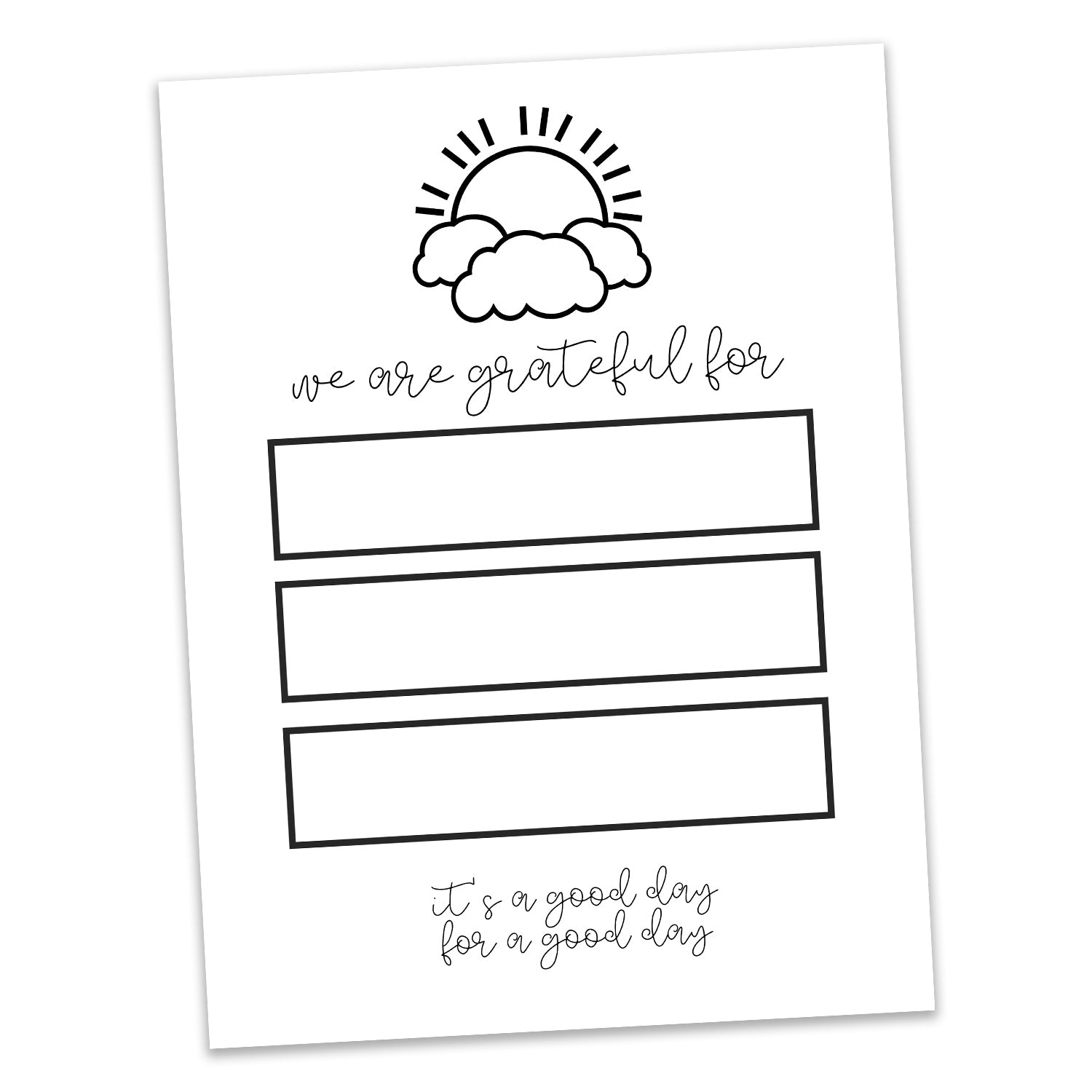 Free Family Gratitude Printable
Teaching your whole family to find and focus on gratitude is a gift! It doesn't mean that things will be easy or that it doesn't take work, but it will create a more resiliency in even the youngest of family members. 
We print a dozen of these at one time and put them someplace easy to grab. Have each family member share something they are grateful for from their day! You might be surprised to even learn more about what your little ones are holding close to their hearts and enjoy the conversations that come from this practice.