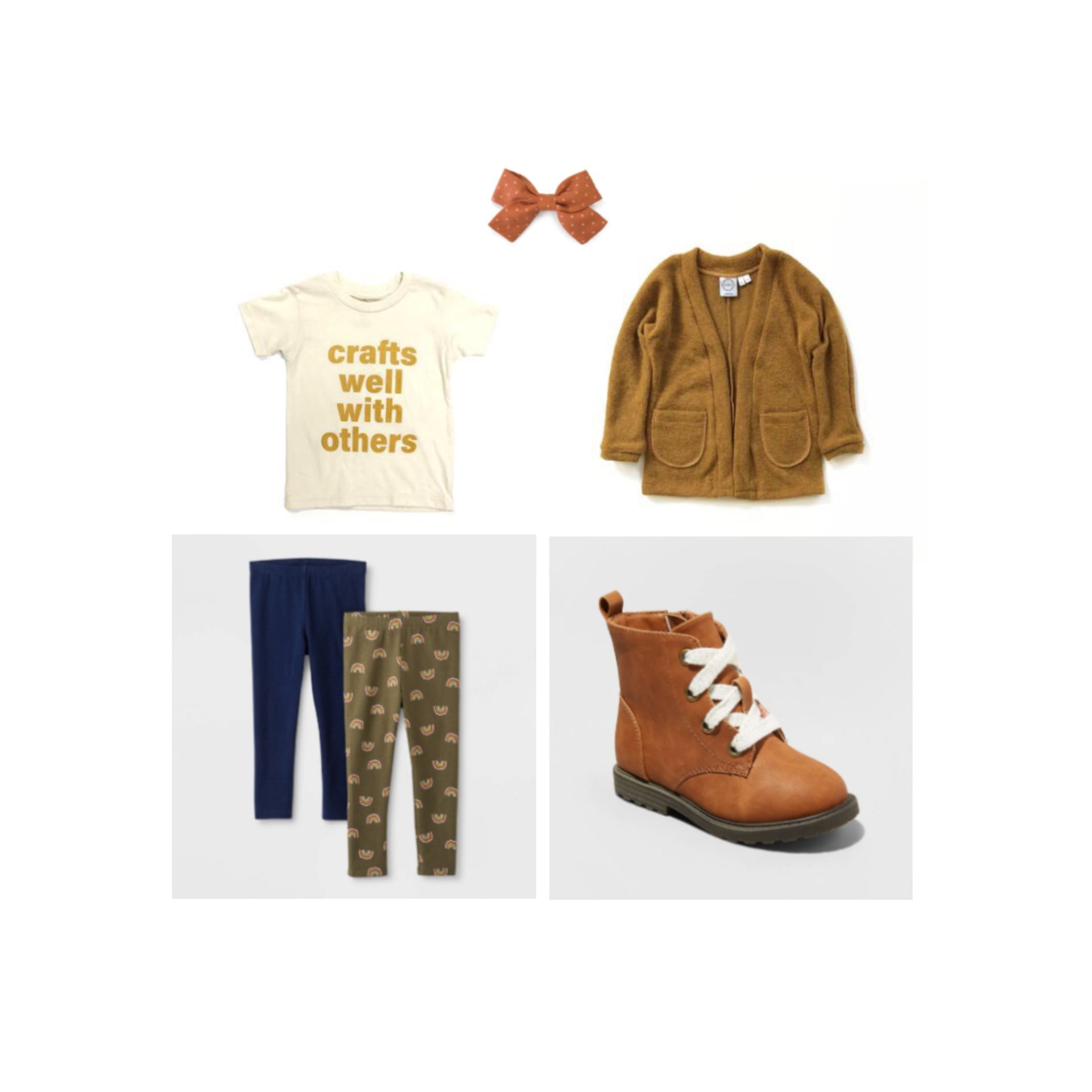 Curating Fall Wardrobes For Kids
One thing I get asked often is "Where do you get your kids' clothes?!" It's one of my favorite questions, because dressing my kids in comfortable yet stylish clothes is one of my most favorite past times. I will admit, I don't have much say these days in how my 11 and 8 year old dress, but I like to think that my style has rubbed off on them over the years and I am ok with passing the torch. With that said, my Otto boy just wants to be comfortable, and Alma enjoys clothes and accessories just as much as I do, so we're a pretty dynamic duo.
You might be wondering too, where do I get my kids' clothes?! The answer is: a little bit of everywhere! I love, love, love shopping small, for a few reasons. One, I like the uniqueness and variety they bring. You can really find some adorable clothes that are fitting of your kids' personalities these days. Two, some of the nicest people I've met are the owners of these small shops. They are mamas too, and they are working hard to not only pursue their passions and creative sides, but raise their babies too. I am all about that, and I love seeing my dollars go to supporting them over a big box store. And three, over the years I have learned the hard way that quality definitely prevails over quantity. I'd rather focus on a few quality and versatile pieces, that will stand up to wash and wear, and be able to hand them down to younger siblings or family and friends!
With fall upon us, I've begun to curate my kids wardrobes to transition us to into cooler weather, and even carry us through the winter months. Below you'll see how I pair our favorite small shop pieces with staples from a big box store (Target has my heart) to create my kids style. Now, I don't want you to think that you have to go out and buy these exact pieces for your kid to be stylish on the playground. What I do want is for you to be inspired, and look at the items you are buying, and think of how they can be used in multiple ways to maximize your investment in them.
Outfit #1
I seriously cannot get over this "crafts well with others" tee! If it came in my size, I would probably wear it every day! These rainbow leggings from Target are just the cutest, and the boots make any outfit looked pulled together! When the weather turns cool, layer on this cozy cardigan, and top the whole look off with a bow! By pairing this tee with the leggings and cardigan, you can create four different looks!
 [Outfit sources// Bumbelou: tee, cardigan, bow// Target: leggings, boots]
Outfit #2
I always have some version of stripes in Alma's closet because it is so versatile! It looks great with solid color leggings, or if pattern mixing is your thing, it would look darling with a floral print! Black leggings are a staple for both of my girls (and me too!), and I love that Alma can slip these shoes on all by herself, no tying of laces required! And once again, we top it off with a hair accessory! This "Hooray" headband really captures my girl's free spirit. 
[Outfit sources// Bumbelou: Stripped Swing dress// Target: leggings, shoes, headband]
Outfit #3
I'm in love with this whole outfit! The color combo in the slant hoodie is so good! Since boys don't have the bow and headband accessories like girls do, I love to add a little flair with Otto's pants. These numbered joggers are just too cute! And i'm a sucker for a cute cognac color shoe to tie an outfit together. And lastly, this alligator backpack is the perfect size to hold a few books while you hit the library, or to pack a snack for a playdate!
[Outfit sources// Bumbelou: SlantHoodie // Target: joggers, shoes, backpack]
Outfit #4
This outfit might be my favorite one yet. It is definitely classic Otto (tee + joggers = win!) Everything about this outfit says comfort plus style to me. One of my favorite things to do with my kids is read aloud to them, so this tee is perfect. And an added bonus to this ensemble? Alma can totally rock the tee and cardigan when Otto outgrows it! 
[Outfit sources// Bumbelou: Story Time tee, cardigan// Target: joggers, shoes]
I can't wait to see how you mix and match your pieces together to create a style that's true to your little one!
xo,
Amy