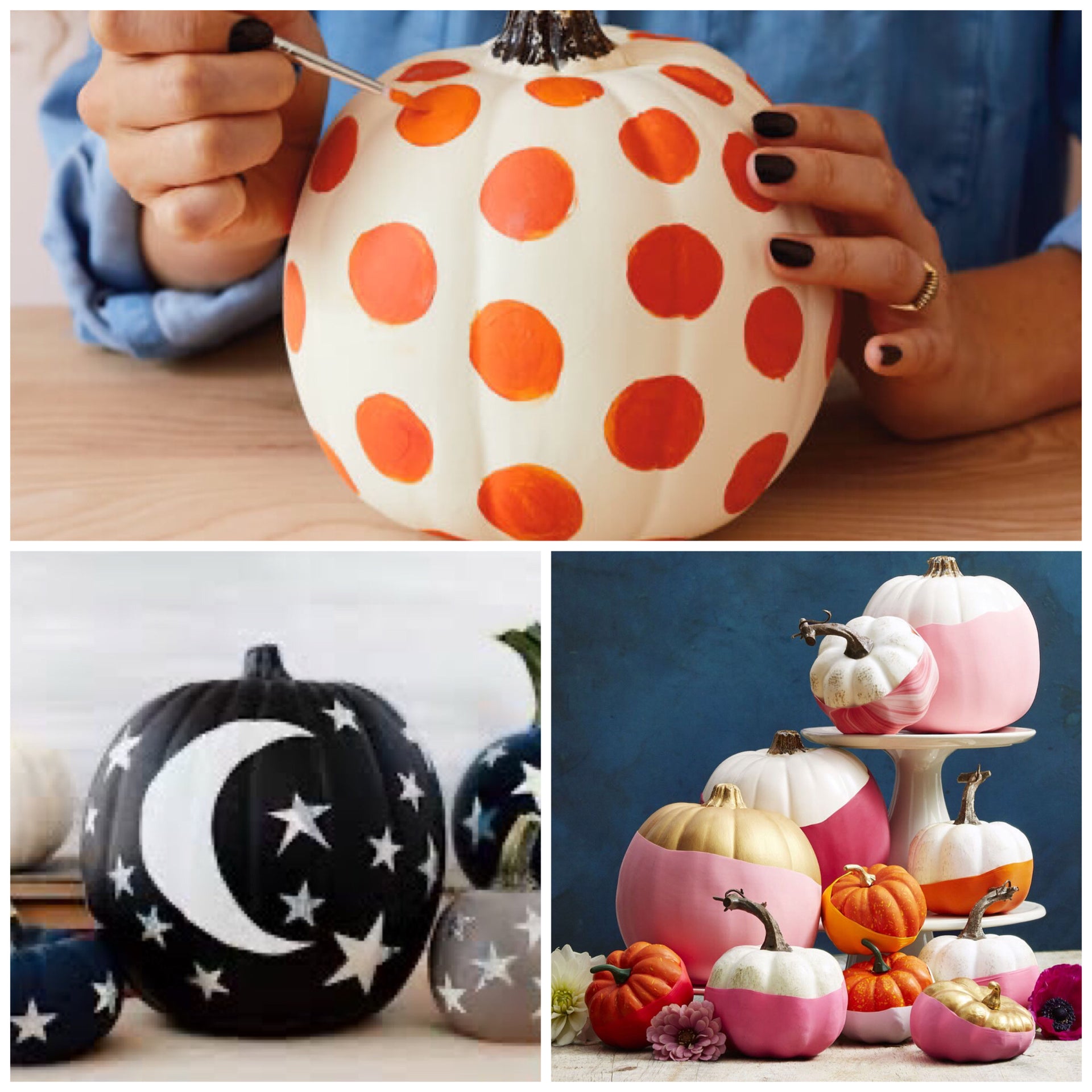 No Carve Pumpkin Ideas
Alright friends, we've done the spooky ginger bread houses, boo baskets, watched Hocus Pocus, Booed our neighbors, and made ghost popcorn. The only thing left besides actual Halloween is to carve pumpkins. Welp. Remember when I said Halloween isn't my favorite? This is one reason why. 
Truth be told, I don't even know if my kids enjoy it. Some have asked about it, others have not. Even if they are all in, let's be honest, parents are the real MVPs of Pumpkin Carving. No one actually wants to scoop the gooey guts out, and everyone always needs help with the carving. So basically my kids wander on to something else while I'm left to carve four pumpkins, alone. I am not ok. 


Every year I'm tempted to skip it, but then mom guilt sets in and I cave. Once again, 2020 has taught me that we can veer off the beaten path and still come out on top. So I think I'm gonna go for it this year. We are going to get creative and officially "not carve" our pumpkins this year! 

There are so many fun ideas out there for jazzing up your plain ol' pumpkins, no gut scooping required! Here are my top five favorite ideas I found! 
Up first, a fan favorite, PAINT! My kids could paint for hours, they love it so much! My littlest just paints all willy nilly style, but my older kids could totally create something like this!
This one looks super fun and would be a new medium for us, YARN! All of my kids would love making this spider web, plus, no mess!!
This one looks right up Alma's alley, she's been a cat for Halloween the last two years! I definitely could handle some construction paper shapes + pipe cleaner whiskers. 

How about a pumpkin mummy? My boys think mummy's are the coolest thing! Some gauze + google eyes, and bam, you're off the hook. I saw another idea where the whole pumpkin is just covered in self adhesive google eyes. That would keep a toddler busy for awhile! 
I saved my favorite for last....GLITTER! It's totally messy but it's so pretty! Maybe this one could be done in the garage or over a large cardboard box to help with that. Add a Cinderella Barbie or figurine and call it her carriage! My girl would definitely be on board with that.


If you're team "No Carving" like me, one quick google or Pinterest search will leave you with more ideas than you could ever have time for before Halloween!
So, which team are you on? Carve or No Carve? 
(*All photos in this post were found on Pinterest). 
xo,
Amy