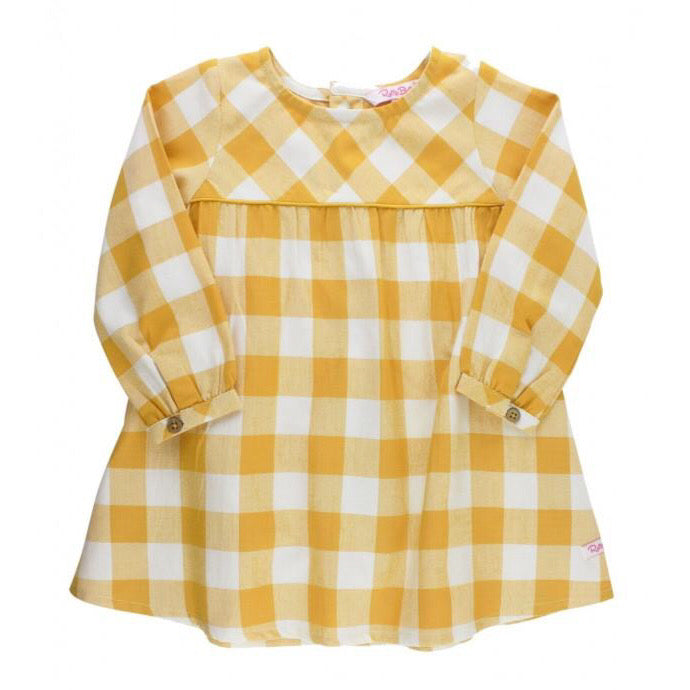 OOTD: The perfect fall dress
When I say this is the perfect fall dress, I mean this is THE PERFECT fall dress! When I first saw it I knew immediately that it needed to be added to Alma's wardrobe. She had school pictures coming up and I knew it would be perfect for that! I try to stick to solid colors or simple patterns for photos so the focus is on the child instead of their wild outfit. This dress met my criteria and makes a cute quiet statement.
 We were on the ball and have already captured our family photos this year, but if we hadn't, this dress would be perfect for that too! It's such a great color and pattern, and is the perfect base to plan other outfits around. 

And last but not least, I plan to have Alma wear this for Thanksgiving! I don't know yet what that holiday will look like for our family, but if nothing else, the 6 of us will get dressed in our best and have a thankful feast together! 


You can find this dress here! Do you have a favorite fall piece from Bumbelou? I'd love to hear all about it!
xo,
Amy