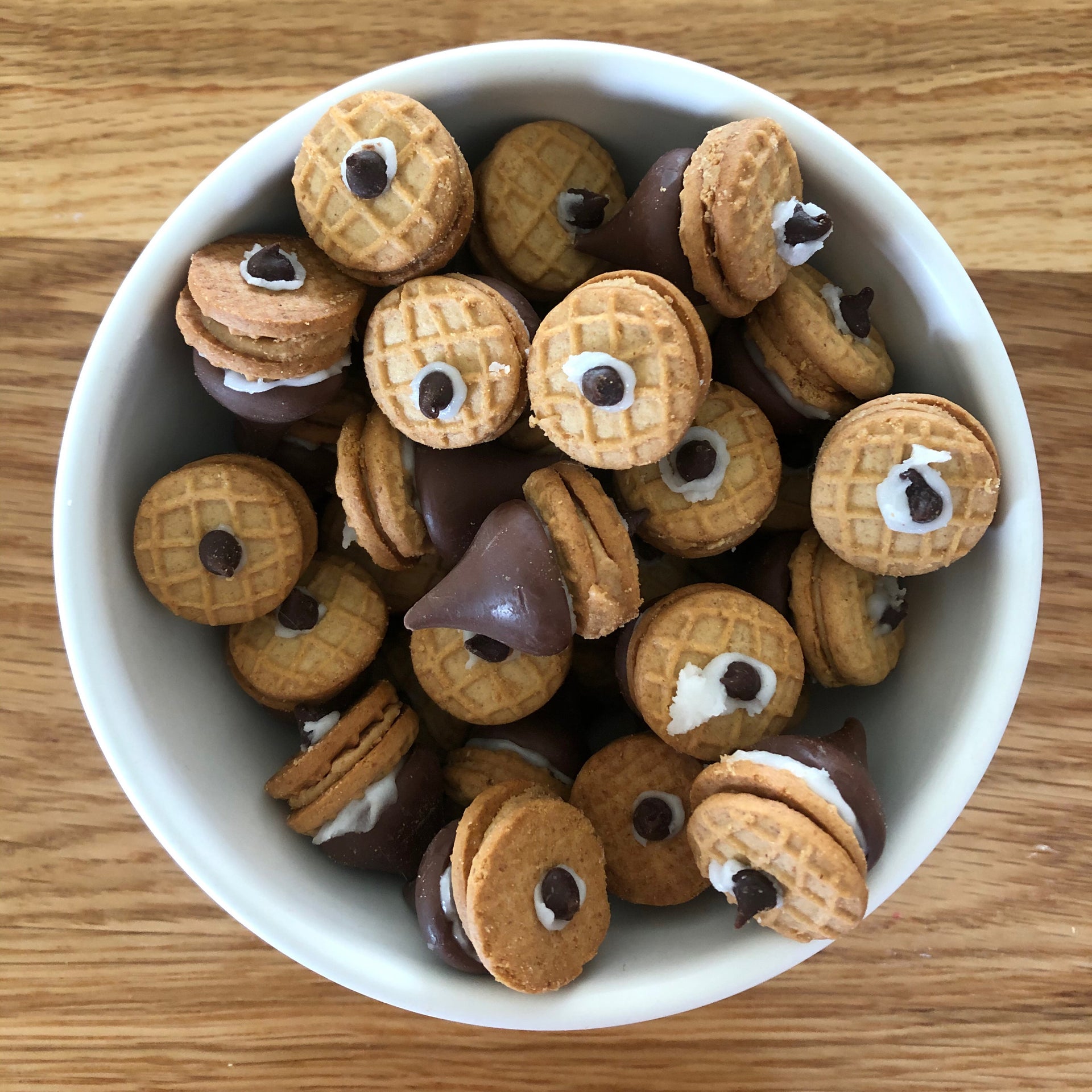 The cutest little acorns
My kids and I learned this sweet little acorn song years ago in our early childhood class, and every fall we sing it over, and over, and over! You can learn it to by clicking here! 
The lyrics are:
I'm an acorn small and round,
Lying on the cold, cold ground.
People always step on me,
That is what I'm cracked you see.
I'm a nut, I'm a nut, I'm a nut!
It's very catchy, so be warned!
With acorns on the brain, my oldest wanted to make a little acorn treat to go along with the song. She sent me to the store with a list of ingredients and then made these with her siblings! They are so adorable and super easy to make! 
You will need plain chocolate Hershey kisses, mini chocolate chips, nutter butter snack size crackers (mini vanilla wafers are another option!), and a small tube of white frosting. Assemble as shown in the photos, using the frosting as your "glue". 
You can take this one step further and snuggle up with one of these stories while you eat!
xo,
Amy