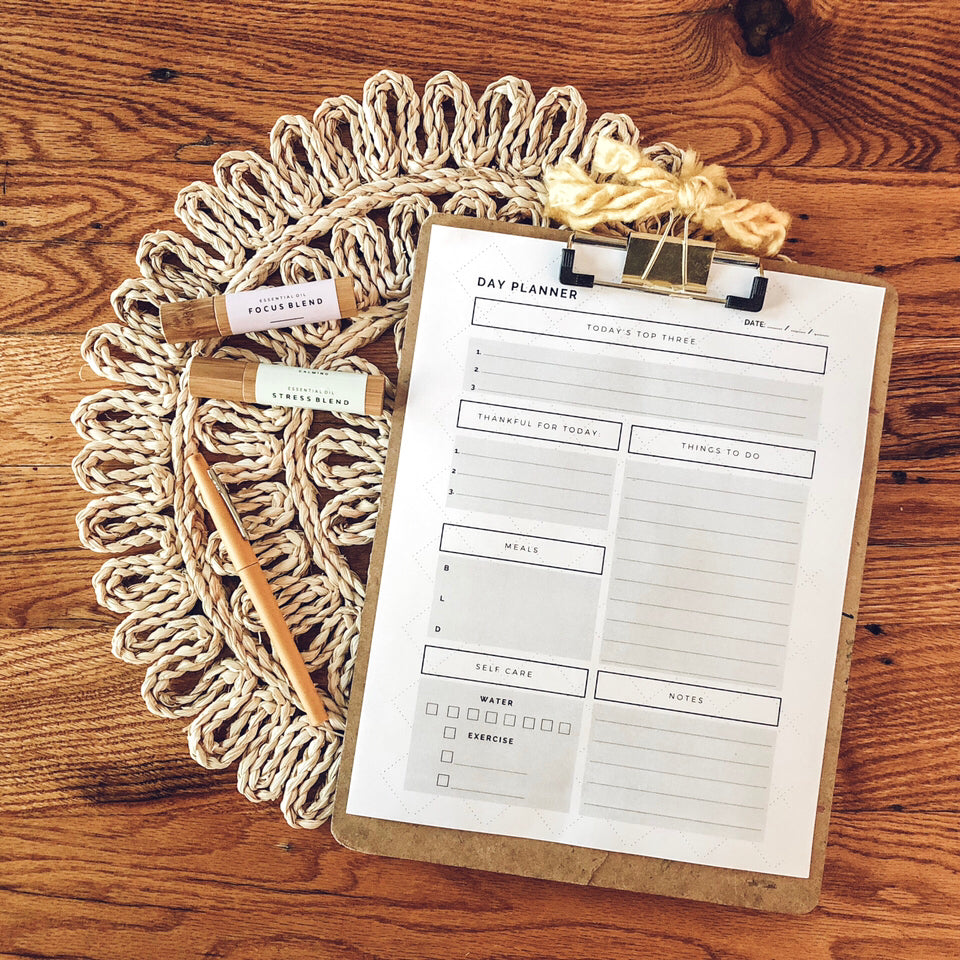 Organize your day and calm your mind
Often times, my brain works way faster than my body can keep up. Do you know the children's story, If You Give A Mouse A Cookie? That's me. I'll start one thing, then I'll remember something else, which leads to another thing, and pretty soon I've started a heap of projects and accomplished nothing. In the end I wind up feeling anxious and scrambled, which is not a good way to feel.
I started using this daily docket a few years ago, and when my brain starts to spiral, this saves me. I print a bunch at a time and keep them handy on a clipboard, so they are always ready to go when I need one. I roll on some essential oils, take a few deep breaths, and sit down long enough to fill this out and organize my brain. Then I can get to work which a much clearer plan for my day!
 If you'd like to try it too, you can get it here! 
xo,
Amy