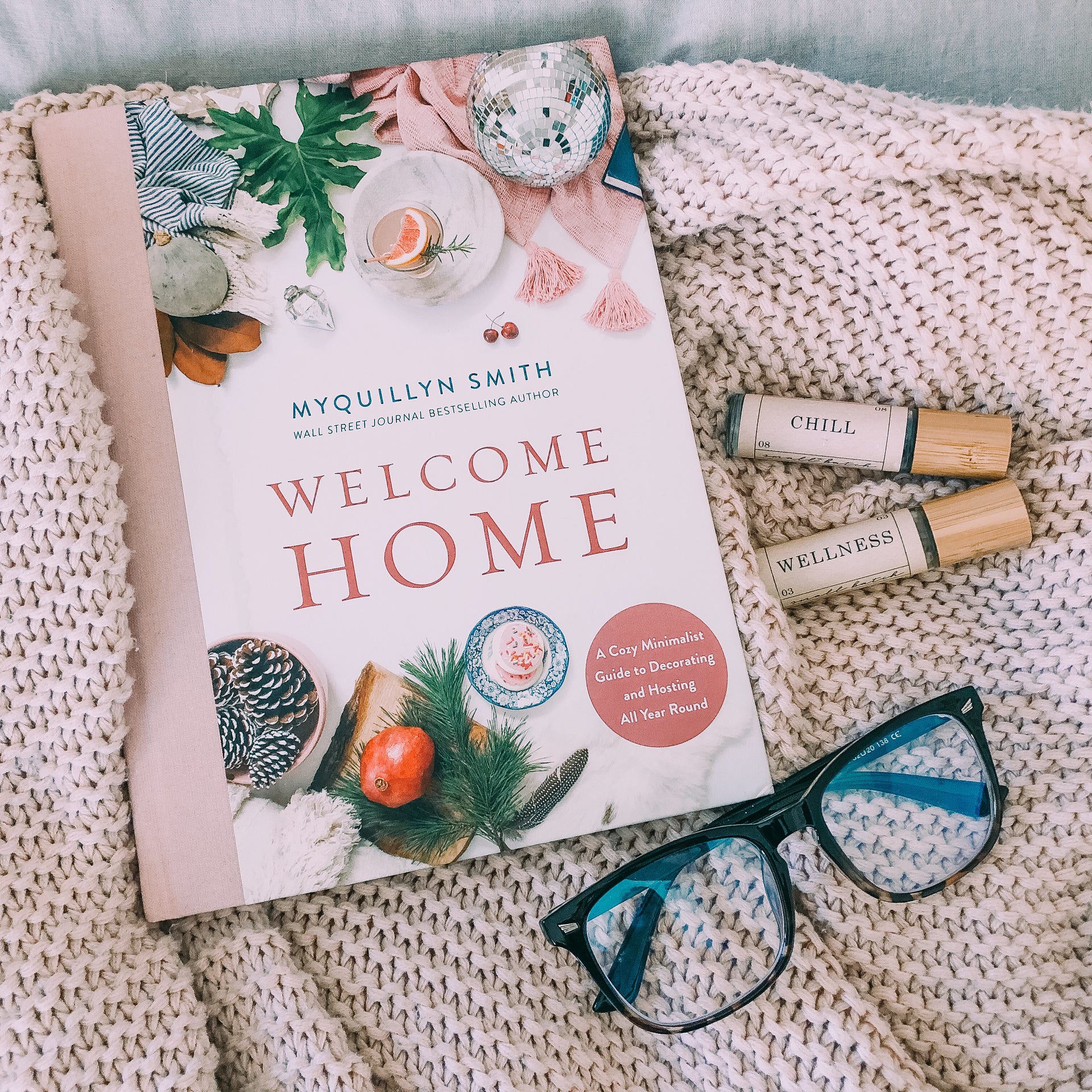 Pause.
If your Instagram feed looks anything like mine, we went from Halloween to Christmas legit overnight. Making my home cozy for Christmas is one of my favorite things, but I just can't pull the trigger yet. To be honest, after scrolling, I felt "behind", and that I suddenly needed to drag out all my Christmas totes and get to work. But then I hit pause. Hold up. I listened to the thoughts in my head: "What is my plan? Do I want to skip over Thanksgiving? I should probably clean the house first before adding more decor to it. Should I go to Target and see what's new this season? This is our first year in this house and I honestly don't even remember what's all in those bins and how it will all work in our new space."

Exhale. Deep breath. Pause.
It doesn't have to be like this. Slow down. Take your time. Make a plan.

I reached for this book I purchased in the fall, and I don't even have words to express how much I recommend it. It's meant to be read one season at a time, so I flipped to Chapter 3: Winter Season.  "Focus first on the seasons and their supplies, not on the holiday and their decor." Woah. This is speaking to me. Rather than throwing up our Christmas trees, I want to shift my focus to the FEELING in my home. Adding in warmth and texture with cozy throw blankets. Switching the bedding over to flannel sheets and thick comforters. Adding twinkle lights. Setting up a hot cocoa station. Swapping out bright colors for neutral, winter tones. Making sure we all have warm pjs and cozy slippers. Pull out the cookbooks and dog-ear the pages. Make sure we have plenty of bath salts and bubble bath at the ready. This will carry us through the months ahead. 

This is what is filling my soul this month. Not buying the latest Christmas pillow at Target. And hey, if that's your jam, you do you! I'll do me! And we'll all be happy. This is just what is on my heart right now. Like me, maybe you're feeling overwhelmed by the world right now. In the words of Mother Teresa, "If you want to bring happiness to the whole world, go home and love your family." I can do that. And I will absolutely decorate my home from Christmas, just not quite yet... 
xo,
Amy