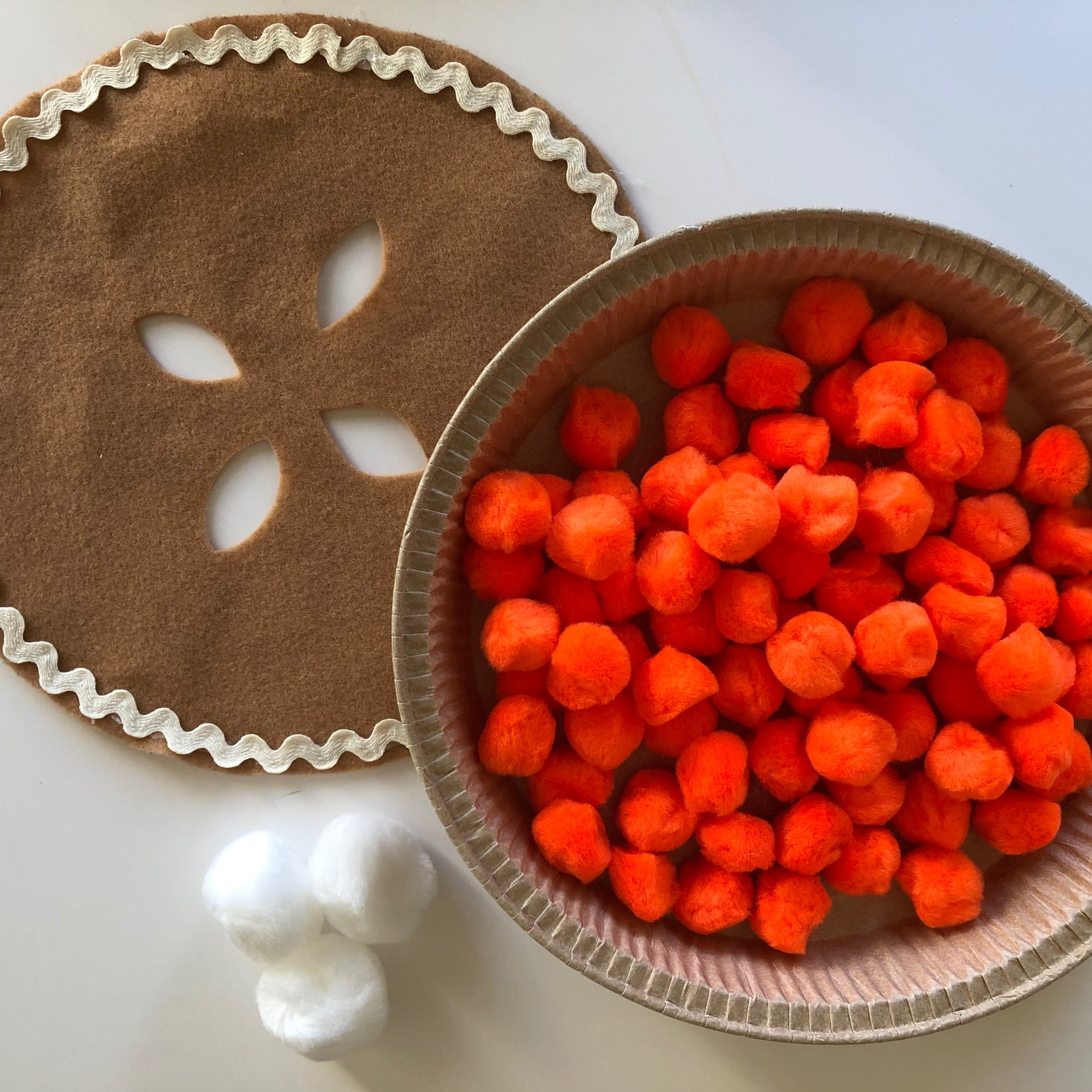 Sweet As Pie
With Thanksgiving right around the corner, I've had this craft on my to do list! I've made one every year for my kids as long as I can remember! This is the cutest little activity to make for your little ones or for the kids table! 
You only need a handful of supplies, most of which I found at Hobby Lobby (felt, pom poms, and ric rac ribbon). I ordered the pie tins on Amazon, but you can find them at your grocery store too! 

First, I trace the pie tin on the felt. The pan is slightly bigger than the felt, but that's ok. I just round it out the best I can when I cut.
Next, cut some little slits for the heat to escape, like a real pie would have! Then I hot glued ric rac around the edges, to make it look fluted. So cute, right?!
The hard work is done! Now add in your pie filling, aka orange pom poms. Top with your pie crust, and add some dollops of whip cream on top (more pom poms!).
Alma immediately pulled out her play food bin and set up a baking shop, and she's happily playing while I get some things done around the house! Now if only I could make real pies turn out this good....
Feeling thankful for you, friends!
xo,
Amy