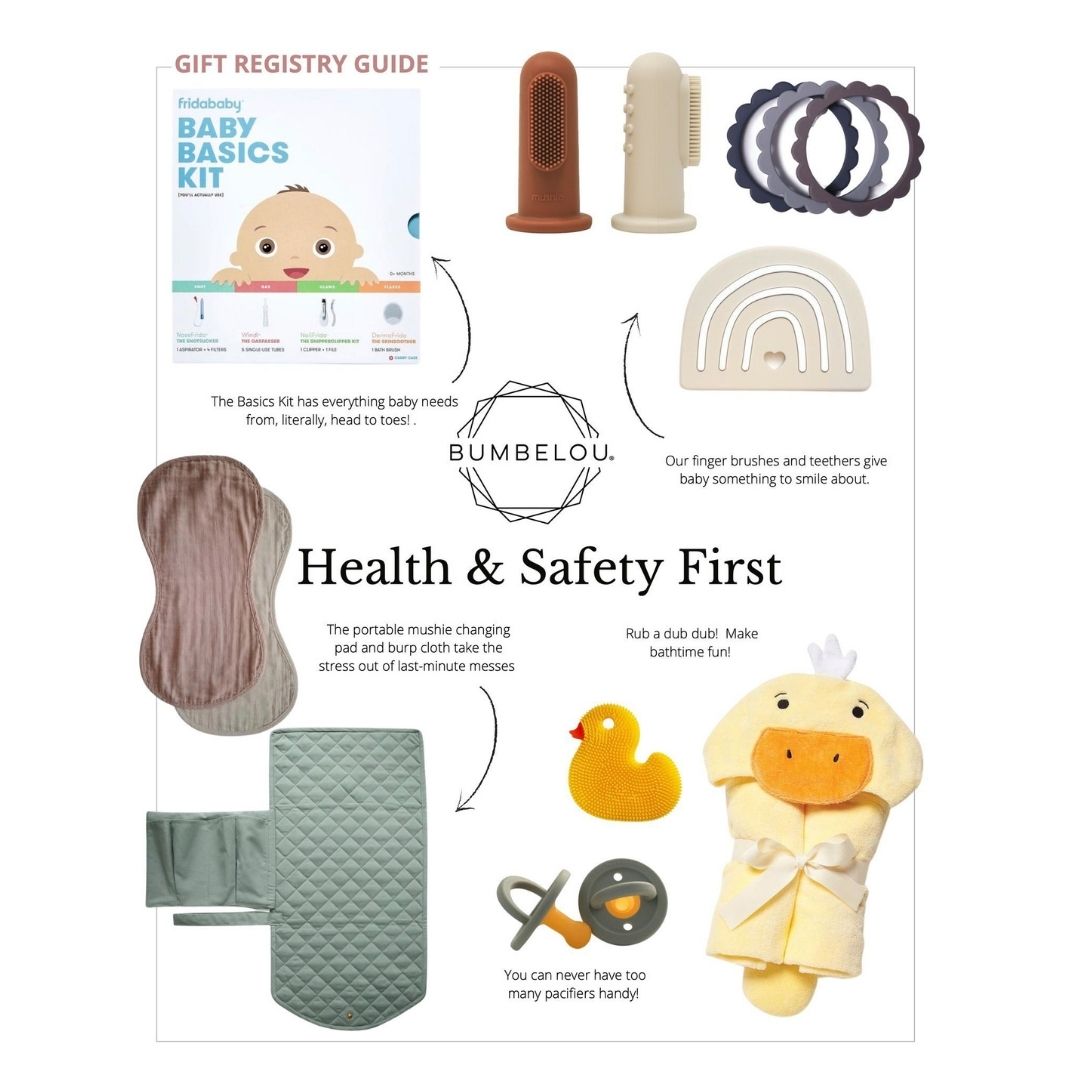 Your Shop Small Registry at Bumbelou
The nursery is painted, the crib is set up, now it's time for the gift registry. Gulp! 
Don't worry, we are happy to guide you through the process!  
When building your registry, we recommend starting with all the health and safety basics: care items like the Baby Basics Kit, portable changing and burp cloths, and small but important pieces like teethers, finger brushes, and bath time supplies.  
Then it's time to have some fun! From bonnets to booties, we have baby covered, literally, from head to toe. Mix and match our sleepwear, swaddles, and so many stylish clothes. Just remember they won't stay small for long, so make sure to register for many sizes. We also have board books, plushies, and sensory toys.  
And last but absolutely not least, don't forget about mom! In all the excitement, it's easy to forget that mom will be going through a huge change. Recovery and healing are vital, which is why we are stocked with pampering postpartum kits and supplies. We have herbal baths, body balms, soothing masks. Carrying baby for 9 months is hard enough; we want carrying baby AND baby supplies to be simple and stylish. Let diaper bag backpacks, crossbody bags, and stroller bags make life a little easier.   
Bumbelou makes it easy to create, manage, and find a gift registry. Start yours today.