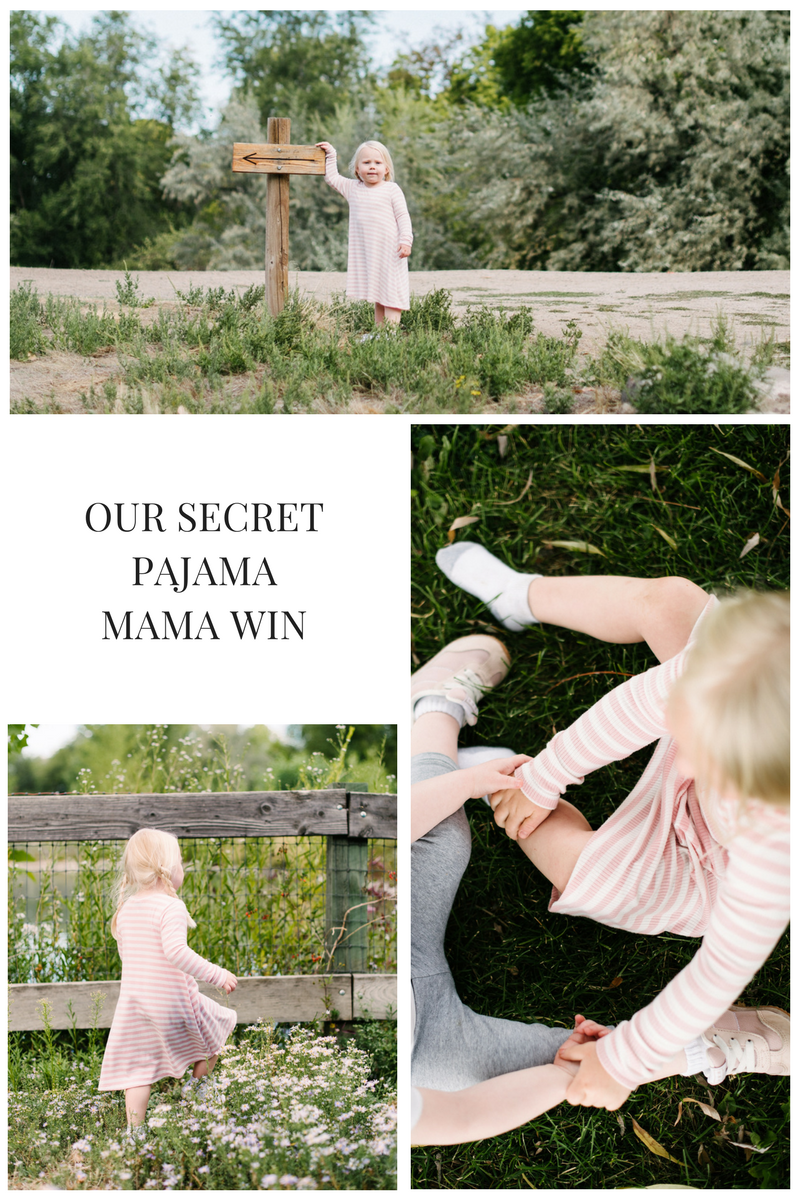 Secret Pajamas - Mom Win
If you have a toddler you probably at some point (if not daily) know the morning struggle to get them dressed. Often on weekends when we have no plans I just completely skip the battle and everyone wears pajamas all day long. However, the weekdays we all get dressed and out the door with as little drama as possible.
I specifically choose fabrics for Bumbelou with my pickiest daughter in mind, but in addition to the dresses mommy makes being her favorite for that reason, this fall I learned a new trick. We call it "secret pajamas".
One morning when we were having a little bit of a hard time getting out of pajamas I whispered in my almost 4 year old's ear:
"This dress is so soft we are going to call it our secret pajamas. Nobody will know how comfy you feel all day long. They'll think you're dressed up and you'll always know how good you feel.... just like wearing pajamas in the day time"
It worked like a charm. She giggled and got dressed… and I of course put another badge on my motherhood sash. Sometimes I like to get out the sash and see how far I've come. Like the badge from the early days for "quick clean up of poop-splotions", or the phenomenal day I earned the "kids-can-eat-a-whole-piece-of-toast-UNCUT" badge.... Anyways back to the point here, I just love how many of you moms are finding the same love and qualities that we have as a family for Bumbelou. To be soft, wearable, and comfy so kids can do what they do best, and can make life easier for parents too.
- Images and testimonial by Megan Osburn Photography 
*The Blush Stripe Swing Dress pictured is sold out. Shop Grey Stripe or Raspberry Stripe